Release date The Witch and her Hundred Knight: Revival Edition announced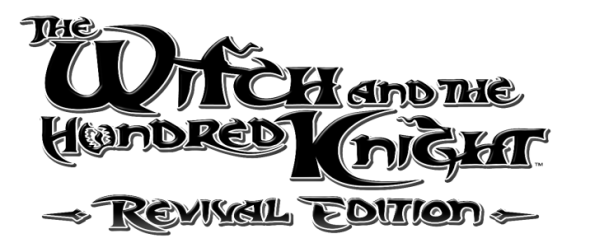 NIS America has announced the release of The Witch and her Hundred Knight: Revival Edition for the PlayStation 4. The game will be available for $39.99 in North America on March 1, 2016 and for €39.99 in Europe on March 4, 2016 as both a physical and digital release.
The game features a witch who is ed up with being unable to travel beyond the borders of her swamp, the witch Metallia forges a contract with the legendary Hundred Knight to help her realize her ambition of spreading her swamp throughout all of Medea. As the Hundred Knight, your mission is to do whatever your master, the Swamp Witch, commands. Explore the world, destroy Pillars built to prevent her swamp from spreading, and wreak indiscriminate havoc.
Features for The Witch and her Hundred Knight: Revival Edition are :
Shiny New Graphics: Using the power of the PlayStation 4, these swampy lands have been updated with new textures, lighting, and models.
The Tower of Illusion: A brand new area will allow you to offer up your favorite weapons to battle foes whose strength is determined by the strength of the sacrificed weapon. This new area will enable you to acquire powerful new loot.
Be the Witch!: Entering the Tower of Illusion and collecting Concentrated Mana will enable you to summon and play as Metallia for the first time ever.
Alchemy: You might not be making gold, but you can now upgrade your weapons using catalysts from the Tower of Illusion to increase their ATK, DEF, and more.