Follow
Genre: /
Developer: Antec
Publisher: Antec
Platform: Bluetooth
Antec Mobile Products Pulse – Hardware Review
Good: Wireless advantages, great music quality, great design, lightweight
Bad: No bass improvements available
User Score
9.9
(7 votes)
As the previous hardware post stated, Antec has been sweet to offer us several Bluetooth-working devices. It is my pleasure to give you more information about the A.M.P. Pulse or Antec Mobile Products Pulse, one of the headphones this company provides.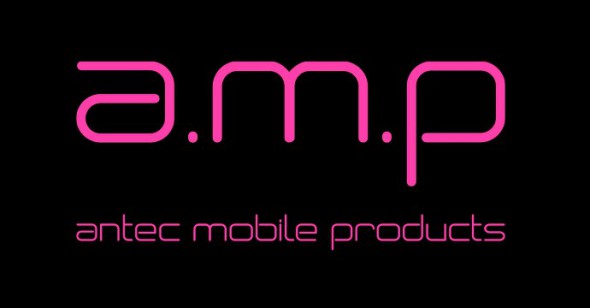 Design
You might know that Antec loves the more special shapes, combined with a sleek and stylish finishing touch. The Pulse headphones aren't any different. This beauty has parallelograms as ear pads, finished with round corners. These pads have a soft padding that will snuggle comfortably on your ears since there isn't a 'hole' where you can place your ear. The centrepiece is quite sleek and is a real lightweight.
The Pulse headsets are available in 5 colour schemes and we had the chance to test the pink-white combination. This isn't a mixture that would fit everyone and might even be labelled as bold. Seeing this in the female perspective, I have to admit that this colour combination is quite nice and might appeal a lot of my fellow sisters out there. The other schemes are more 'neutral' and will probably be interesting for both sexes.
Comfort
There are a  lot of headphones out there that are quite heavy. This isn't what you'll expect when you use the Pulse. This headset is really light and won't give you any problems related to the weight of your accessory. The padding in the middle of the centrepiece will have its effect as well. This section of the headset has a sort of cushion implemented, covered with a smooth leather-like fabric, and is placed at the right spot to give you that extra bit of comfort.
The earpads also have a smooth feeling and are really nice to have on your ears. You might think that you will have a lot of pain since there isn't any cavity present where you can place your ears, but this isn't a real issue. As stated before, the pads just snuggle gently, meaning that it is tight enough to stay on your head, but it won't squeeze your ears. The only downer is that your ears won't get that much air and it might get a bit sweaty in there. Although the outer part of your ears might seem moist, this won't affect your ear pads as all, since they're always feel dry and without any stains.
Since this is a Bluetooth device, you won't have that annoying cable anymore. This gives you a lot of freedom. Next to that, it is only natural that the device has several buttons to control your cell phone of other device. These buttons aren't that big but they are large enough to use them properly.
Specs
Wireless Range : up to 10m
Speaker : 40mm
Frequency Response : 20Hz~20KHz
Microphone : Built-in Microphone
Weight : 180g
Support Profiles : Supports Advanced Audio Distribution Profile (A2DP), Audio/Video Remote Control Profile (AVRCP), Hands-Free Profile (HFP), Headset Profile (HSP)
Ability to place and pick up calls
Overview
Since this is a Bluetooth device, you will have to pair with the device. This is done by pressing the smallest button at the back of the headphone, so the Pulse will emit a signal. This is the moment when your device can find the headset. Let it connect and you're ready to go!
Next to that, it is normal that the headset contains several buttons to control your connected hardware. There are three big buttons on the front of the headphone, while the backside has two bigger buttons and one small one. The first button of the set of three is used to go to the previous song, the middle one is used for pausing or starting a track and the bottom one will take you to the next song. The two bigger buttons on the back are used for changing the volume and the small one is the MFB – button or Multi Function Button and is the on/off-button or is used for pairing. It might seem a lot of buttons but they aren't that visible and are very easy to control. The headset has another bonus as well, namely the opportunity to make calls without touching your phone. The Pulse has a big phone button implemented at the side of the headset and there is a secret microphone imbued as well. Since you can talk with this headset, you can use the Pulse as a gaming headset as well.
The Pulse headphone comes with quite a bit of accessories as well. When opening the box, you can find a nice pouch and two cables. One is used to charge your headset, while the other one is to connect the Pulse with a device by cable. The pouch might seem small, but your newly purchased headphone has another trick on its sleeve. You can 'fold' the earpads of your Pulse, so they take in less space and fit the pouch perfectly. This might make you think that these headphones can't be altered to fit someone's head but this is still possible though.
There is one important part we didn't discuss yet: the quality of the sound. The music is quite clear and the quality of the tunes is top-notch. There is one downside, namely that the Pulse doesn't pack any bass. The beats are quite flat and miss that bit of punch. This headset doesn't support bass improvements from your hardware devices as well. The voices from the people you might call while wearing the Pulse are clear. You won't have problems understanding your friends.
Another important aspect is the noise blocking and disturbance. The Pulse blocks a bit of surrounding noises but you will still hear a lot what is happening around you. This also counts for the people around you: they will hear your music and, more important, your beats as well. We've tested how loud your music can be before it will become a disturbance for the environment and we've found out that you can put your music at an acceptable volume level.
Last but not least, the battery life of the Pulse lasts 10 to 12 hours, when listening to music. This means you can go quite some time without having to worry about recharging your device.
Conclusion
There are a lot of headphones out there, but if you're sick and tired with cables, the A.M.P. Pulse is a great buy. This Bluetooth device has great music quality and has a really nice design. Since there are several colours, you'll definitely will find something to your liking. This lightweight headphone is something for you if you're searching for a nicely designed, multifunctional headset!
Antec Mobile Products Pulse - Hardware Review

,