ASWY showcases new levitating speaker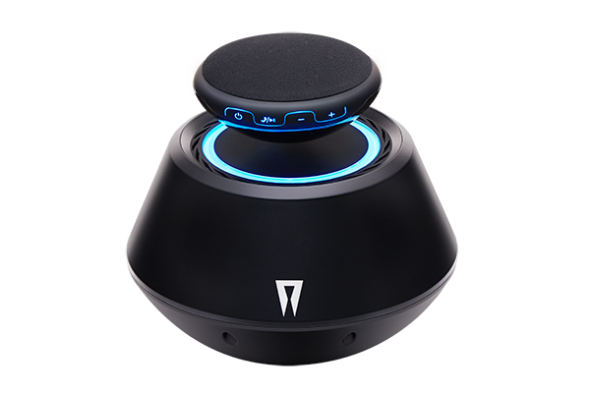 The new 'Air Speaker 3' has officially been announced in Taiwan during the Taipei Bluetooth Press Conference Event. The worlds first bluetooth, levitating speaker was yesterday brought to the medias attention with its subwoofer base and groundbreaking technology. Aimed to be used as a portable bluetooth speaker or an in home media device, it comes with ASWY patented levitating wireless charging technology and electromagnets. This allows the speaker to really be heard from any angle and also be safely placed on just about any metallic surface.
Additionally, the Air Speaker 3 features include Always On technology, USB port for charging mobile devices, built-in microphone for hands-free calls, and led touch panel.