Best gifts for amateur gamers
Gamers are always looking for the next big thing. Because gaming culture is so intertwined with technology, gamers are always following the latest releases and searching for the coolest, new tech.
Once a fun pastime, gaming has turned into much more. From classics like Pac Man to the favorite streamed games like Overwatch, gaming culture has evolved dramatically in the last few decades.
The gaming world is no longer just about having a fun hobby. Gaming has turned into an entire industry. People have become celebrities through gaming and can make millions of dollars.
You might remember arcades. While nowadays they're beloved for their vintage quality and as a cool flash to the past, they're not as popular today. 
There were consoles too. Personal gaming consoles found a huge following, starting in 1967 when the first was invented. In the decades following, consoles rose with new innovations in technology, bringing about things like Nintendo, PlayStation, and Xbox.
But as cool as consoles once were, gaming has evolved into an online platform. And that doesn't just mean websites like Neopets. Games like Minecraft, Overwatch, and World of Warcraft have taken over the mainstream gaming industry.
Have you heard of Twitch?
Maybe not, but if you ask anyone who loves gaming, whether they're an amateur or a pro, they'll know all about it.
Twitch is a popular gaming site that has helped transform the gaming industry. Though famous gamers were once on YouTube, Twitch has become the hub for gamers of all levels.
Teens and adults everywhere turn to the game for more than just leveling up and beating the boss in the final round. Many dreams of one day being a famous gaming streamer, who play their favorite games for a living. Nowadays, gamers don't just love playing the games themselves, they love watching others play too.
If you aren't a gamer and have been following the latest releases in the gaming industry, it can be hard to relate to the gamers in your life. But if you do your research, there's no doubt that you'll eventually understand their interests.
So now, what would you get for the special gamer in your life?
Here are seven ideas that gamers will love.
The best way to approach getting a gift for a gamer is by getting them some gaming accessories. Any gamer is sure to love this gaming keyboard. It has mechanical keys for the most satisfactory feeling at your fingertips and is water-resistant, just in case!
This keyboard is also backlit, for the coolest gaming experience. Its something they can enjoy for themselves and even show off to their friends. 
Many gamers are also coffee lovers. But if they're in the zone, it can take a lot to go out and grab a hot cup of coffee or even make their own. And many gamers are known for gaming through the night, but unless they're nocturnal, they probably won't be able to get through it without coffee or energy drinks.
But if you know anything about energy drinks, you know that they're not the healthiest. So, if a gamer is going to stay up with some caffeine, they should make sure they know what's going in their body and make sure it's not going to destroy it.
Complete Nutrition's protein coffee is the perfect thing to get a gamer. It's healthy and caffeinated. And the coffee is made with high-quality ingredients. 
A gaming mouse is another great gift for a gamer. Gaming is best done with a mouse, especially if they're on a laptop. Trackpads are simply not enough.
This gaming mouse has eight programmable buttons and is specifically designed with ergonomics in mind. Like the keyboard mentioned before, this mouse is backlit, making it the coolest mouse on the market.
This gaming mouse also features multiple resistances to fight against sweat, fingerprints, and grease buildup, so that your gaming experience will always remain fresh.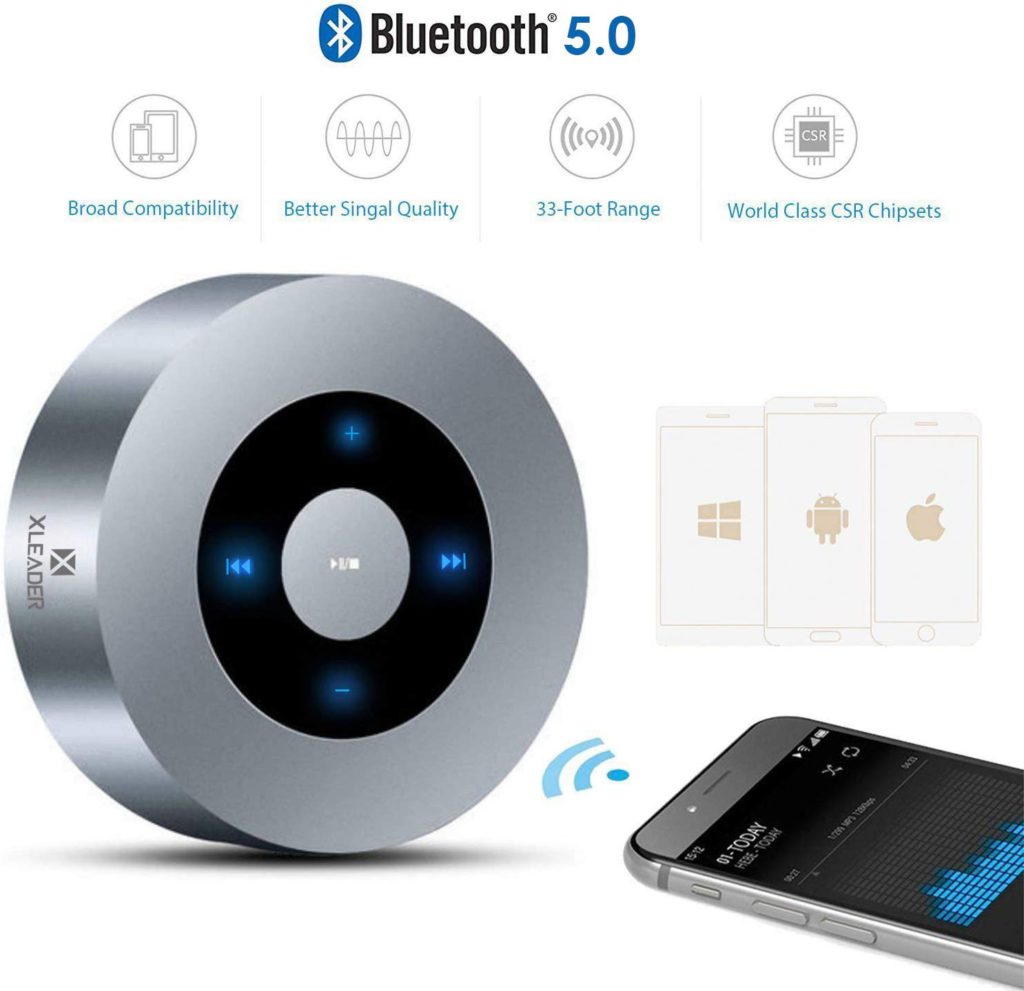 While Bluetooth speakers aren't always used in gaming itself, Bluetooth speakers are a must-have. A high-quality Bluetooth speaker is perfect for blasting music while getting up in the morning or even throwing a kickback with friends. 
This Bluetooth speaker comes with a waterproof case, touch design, and is a great size for bringing it on the go. 
Though most gamers like to use headsets so that they can talk to other players and their friends, they could definitely use a Bluetooth speaker to bring their gaming experiences beyond the computer.
A reusable water bottle is great for anyone, but especially for a gamer. Gaming is intense, and if you're in the middle of a live game, it can be hard to get up and grab a drink or some food. A reusable water bottle will help your favorite gamer stay hydrated and healthy.
One of the best reusable water bottles is Kool8. Kool8 is fully insulated, durable, and eco-friendly, so while they're using it, they'll also be helping out the environment. For each purchase, 20% of the profits from Kool8 will also be put towards getting clean water to underprivileged regions!
This Bluetooth beanie is stylish and tech-savvy! It's comfortable and warm, and it pairs with both iPhones and androids so that anyone can look cool while listening to their favorite tunes. It also comes in multiple colors and styles, so you can make sure it's perfect for any gamer.
Every gamer needs a stereo gaming headset. This headset has a noise-canceling over the hear headphones so that gamers can stay in the zone. It also has a microphone so that they can communicate with their friends. 
This gaming headset also lights up, so it'll look cool on anyone. It'll pair great with other light-up gaming gear like the keyboard and mouse mentioned before. And it also comes in multiple colors!
So whether it's a birthday, Christmas, or some other kind of celebratory day, here are seven amazing gifts, perfect for any gamer. There are a lot of cool things on the market for gamers, but these are sure to put a smile on their face. These gifts are also practical, so they're sure to be used often.