Bloodstained: Ritual of the Night out now for iOS and Android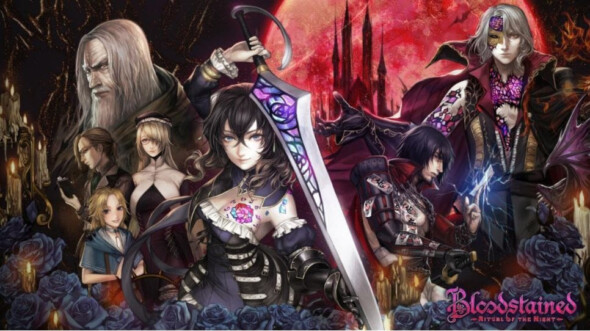 NetEase Games and ArtPlay have launched today the mobile version of the successful Metroidvania "Bloodstained: Ritual of the Night" on iOS and Android. The game will be available in North America, Europe, Japan, Korea, SEA and South America for $9.99 / £9.99 on the App Store and $9.99 / £8.99 on the Google Play Store.
The game is fully localized in Japanese, English, Italian, French, German, Spanish, Russian, Portuguese, Korean, Simplified Chinese and Traditional Chinese. With no compromises on visual quality or gameplay fidelity, an overhauled UI and redesigned shard icons, the mobile version also includes the console version's DLC for no extra cost. In addition to this, the mobile version of the Metroidvania includes a new achievement system through which players can check their in-game progress and challenge each other.
Koji Igarashi said of the collaboration with NetEase Games, "We are very pleased to collaborate with NetEase Games as our co-developer and publishing partner of Bloodstained: Ritual of the Night Mobile Version. As a global publisher with many years of successful experience, we believe NetEase Games is fully capable of delivering the charm of Bloodstained onto mobile devices and bringing the excitement of battle and exploration to mobile gamers."