Broken Age is getting a retail release!
Nordic Games has signed a distribution deal with Double Fine Productions for the retail edition of Broken Age for PC, Mac and Linux. The boxed version will be released simultaneously with the digital version in Spring 2015. Aside from the retail release, new German voice-overs have been recorded for all characters.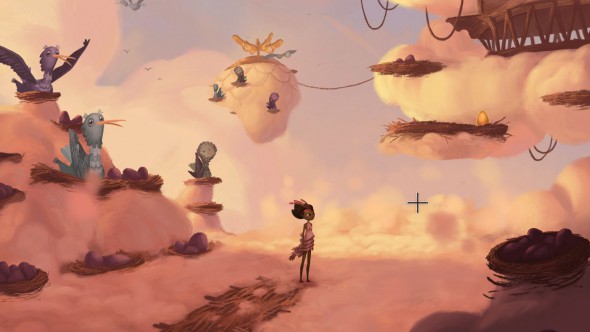 Broken Age is a 2D, hand-painted glory, with an original orchestral soundtrack and an all-star vocal cast. Broken Age is a timeless coming-of-age story of barfing trees and talking spoons. The story follows Vella Tartine and Shay Volta, two teenagers in strangely similar situations but radically different worlds. The player can freely switch between their stories, helping them take control of their own lives and dealing with the unexpected adventured that follow.