Chivalry II Launch Trailer and Pre-Download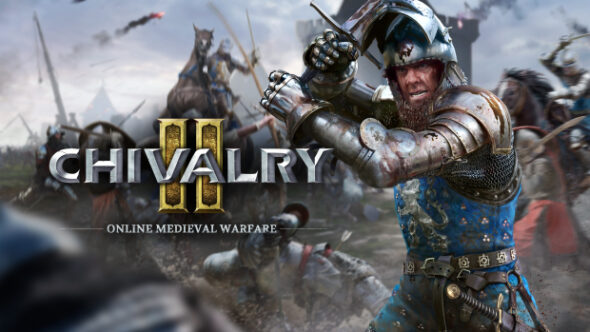 Developer Torn Banner Studios announced today that their new upcoming title Chivalry II is almost at our doorstep with a trailer that instills excitement for both the old and new fans of the franchise. Witness the ultimate medieval battlefield in action as swords parry and shields bash into one another. The game allows a total of 64 players to combat each other in a medieval setting.
The game was originally scheduled to be released globally on the 8th of June, but the developer has given its fans the ability to pre-download the game starting the 6th of June, 17:00 PM CET. The game will be available through the Epic Games Store for PC but also on PlayStation 4, PlayStation 5, Xbox One, and Xbox Series X|S.
For those who can't afford a gaming PC, publisher Tripwire Presents is also excited to announce that Chivalry 2 will be streaming on GeForce NOW at launch. GeForce NOW is NVIDIA's open cloud gaming service that taps into the thriving PC gaming ecosystem by streaming from world-class NVIDIA GPUs.