Embr launches on Xbox GamePass today and "Secret Hosr" update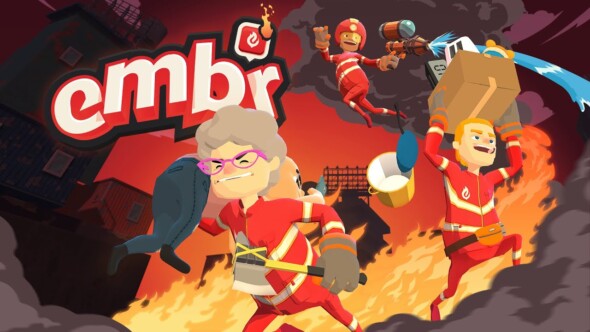 Gamers that have a Game Pass subscription can start their new career as a firefighter right now. Head off into the burning city and fight frantic fires, alone or with up to four players. Rescue residents, extinguish fires, and enjoy the crazy goofiness of Embr.
For all new and existing players, there is a free update with the Secret Hosr mode. On Xbox, PlayStation and Switch this will be automatically added via the newest update, Steam users will have to download the dedicated DLC. In Secret Hosr, four players will have to work together in longer and more dangerous missions all while the time is ticking, literally. There are explosives scattered around the buildings and one teammate is not as friendly as it seems. This is a Hosr Agent that has infiltrated the mission to undermine your success. Will you find out who this imposter is? Or will you accidentally blow up an innocent firefighter?
Embr is available on Xbox One, Xbox Series X/S, PlayStation 4 & 5, Switch, and PC for €19.99/ $19.99/ £17.99.