Follow
Genre: Action, Adventure, Sci-Fi
Director: Roland Emmerich
Distributor: 20th Century Fox
Duration: 150 minutes
Independence Day: 20th Anniversary Limited Edition (DVD) – Movie Review
Good: The movie still holds itself well after twenty years
Bad: The DVD 'limited edition' is disappointing and brings no fun extra content to the table
User Score
3.3
(3 votes)
With the immenent release of the new Independence Day movie, it was only a matter of time before the original movie resurfaced and hit the store shelves one more time. 20th Century Fox released a 20th Anniversary Limited Edition, which at first sounded interesting but eventually proved to be a tad disappointing, at least the DVD edition. The Blu-ray and UHD versions are a lot more interesting and during this review we'll discuss why. Perhaps the following review is more about the DVD release than it is about the actual movie, but seeing it still costs a fair amount of money and that it states it's a limited edition we'd rather warn you about what you'll get for your hard-earned cash.
Even though the story of this movie is known by heart by the many fans that originally watched this movie in the theatre or those that have seen it a dozen times on television, we'll give a short recap of what to expect. Given Independence Day was made twenty years ago, the movie looks like how the world was shaped then, without the omnipotent presence of cell phones and other modern gadgets. When all of a sudden an alien presence is closing in on our blue planet, the world is divided on what the best course of action would be. Are these invaders looking for fruitful relations with our kind, or are they here to invade us? When massive flying vessels are looming over Earth's major cities, the world is slowly turning into a state of panic, safe for a few 'believers' who think these visitors come in peace. Nonetheless, it doesn't take that long before David Levinson (Jeff Goldblum) figures out what the aliens are up to. They are using our own satellites against us, and after doing some more investigatory work, he finds out that they are counting down to launch a simultaneous strike against the world. He immediately rushes to contact his ex-wife Constance Spano (Margaret Colin), who works as the president's advisor. She disregards his message but when he suddenly shows up in front of the White House, together with his eccentric father Julius (Judd Hirsch) she has no choice but to listen to him.
After explaining the situation to president Thomas J. Whitmore (Bill Pullman), things turn into a race against time to safely evacuate the White House and the surrounding area(s). Of course, the warning comes too late and only the presidential chopper gets away to safety, and they soon make way for a safer place, and learn that the government secretly has more knowledge of these beings, as they already encountered them in the fifties in Roswell. The president, who was unaware of this, immediately demands to set course to Area 51, and make it their new base of operation.
Meanwhile there's captain Steven Hiller (Will Smith) who is part of a counterattack against the aliens, who barely escapes with his life intact. Nonetheless, he is able to catch one of these invaders alive, and brings it to the base in Roswell. From here on out, it seems that certain measures can be taken against these vile monsters, even if they only have a tiny chance of success.
Acting performances are quite solid, even though back then cheesy one-liners were quite common for these kinds of movies. That being said, the cast consisted out of stars that were pretty massive at the time, and some of them still are. Will Smith provides the role of the gutsy captain, who also pops out a few comical quotes from time to time, while Jeff Goldblum is the brain behind the countermeasures. Of course it's a cliché that both pair up to form a solid unit, but it's all still very enjoyable nonetheless.
Unlike the Blu-ray and the UHD releases, which each have about three hours worth of extra content, the DVD release is downright pathetic when it comes to its special features. When purchasing the DVD version you'll have to make do with the audio commentary, which is a common feature for pretty much all releases, and the trailer for its long awaited sequel. Of course, this wouldn't have been an issue, if it weren't for the selfproclaimed title of '20th Anniversary Limited Edition', which sounds more like a cashgrab, rather than an actual fact in this scenario.
Conclusion
Independence Day is still very much worth the watch, for those who have never seen it before or those who have seen it twenty times already, it's the misleading title of this DVD release that is truly bothersome. It's clear that 20th Century Fox simply wanted to follow the same name as the Blu-ray and UHD editions, but it feels quite falsely placed for this title. A second disc with extra features or simply something more than what you're currently getting would have been a great asset for this release, but for some reason a simple cash grab technique was seemingly more important. If you don't own a Blu-ray player and you really want to see the movie again, this one will provide some fun, just don't hope for any extra content.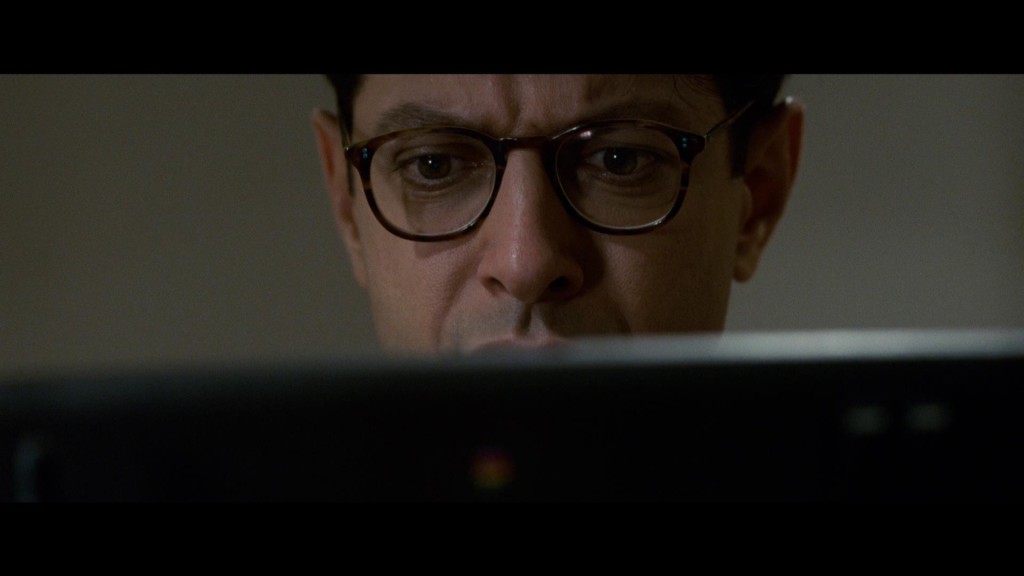 Independence Day: 20th Anniversary Limited Edition (DVD) - Movie Review

,