Inside Infinite – December 2020 update for Halo Infinite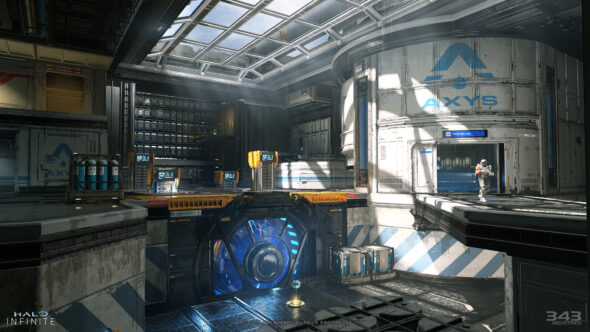 Last night, the December update about Halo Infinite was announced by 343 Industries and we now know that the game will be launching this upcoming fall of 2021. A blog post was shared on Halo Waypoint's website that includes screens with the first look at a multiplayer map, as well as general updates on what the team has been working on.
Halo Infinite is an upcoming first-person shooter game developed by 343 Industries and published by Xbox Game Studios for Windows, Xbox One, and Xbox Series X/S. The sixth main entry of the Halo series, and the fourteenth Halo game overall, it picks up the story of the Master Chief, following Halo 5: Guardians.