Jump into this adorable Metroidvania-eque game Trash Quest with its latest trailer and other announcements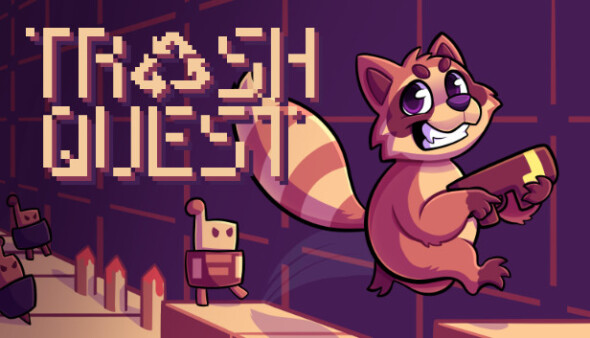 Welcome aboard the Deliverance space station! Or maybe not, since you sneakily snuck on board and all. Anyhoo, in this dinky pixel-art platformer Trash Quest, you play as a small raccoon, fighting your way through the space station's mazes, collecting power-ups and trash with zero checkpoints, exciting action jumps, and some amazing graphics by Australian solo developer Francis Vace. That's why we could call Trash Quest the most adorable Metroidvania-esque game EVER! 
Key features
Metroidvania platformer with zero checkpoints

Cute protagonist – you play as a raccoon

Dynamic action and difficult boss fights

Pixel art graphics and a unique soundtrack
This short, intense, and lit platforming experience is launching on Xbox One and Xbox Series S|X this upcoming December 10th and on Nintendo Switch this December 16th thanks to RedDeer.games.