Follow
Genre: Action, Adventure
Developer: Deck Nine
Publisher: Square Enix
Platform: PS4, Xbox One and PC (Steam)
Tested on: PC (Steam)
Life is Strange: Before the Storm: Episode 3 – Review
Good: Emotional rollercoaster
Bad: Small glitches
User Score
10.0
(1 votes)
Life is Strange: Before the Storm episode 3, is finally here after waiting for 2 months since the previous episode. After yet another serious cliff-hanger in episode 2, will we be able to finally discover more about the mysterious woman that Rachel saw with her dad? This is the final episode and although we were excited to finally continue it, it's sad as well that the game is over after this. We already reviewed the other two episodes you can find them here.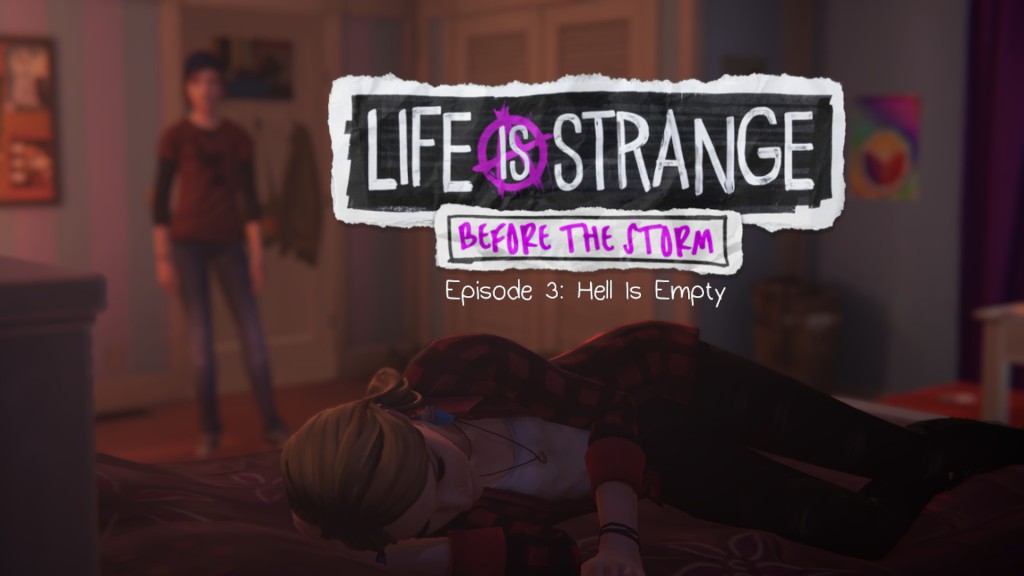 Story
Life is Strange: Before the Storm takes place before the events of the first Life is Strange. You play as Chloe, a girl that has become quite rebellious after her dad died. She has awesome discussion skills that come in handy quite often. This game focuses mostly on the relation between Chloe and Rachel, a popular girl that might also have a rebellious side in her. In Before the Storm you get to see how their friendship further develops.
Since this is a game driven by choices it's possible that your storyline might differ from ours. There will also be some major spoilers after this so be warned!
We ended episode 2 with a bomb from Rachel's dad; the mysterious woman is somehow Rachel's mom. Episode 3 continues from that statement and Rachel's dad further explains that that woman, Sera, is indeed Rachel's birth mother. He fell in love with Sera in school and although Sera was immensely popular she chose him. She ended up giving birth to Rachel but as Rachel's dad explains it having a daughter wasn't enough for Sera "she would never be satisfied by anyone or anything"
Sera apparently chose a way to escape from reality over anything. So she chose drugs over her own daughter. This made James, Rachel's dad, decide to leave her for the good of his daughter. When he saw Sera at the overlook it was actually to say goodbye, as Sera tried to convince him to let her meet Rachel. This was the first time Sera tried to make contact so he blatantly refused her.
Now hearing this story comes as a shock to Rachel but she still wants to meet her birth mother. This gets refused by James as he finds it too dangerous. He even explains that he paid Sera to stay away and she has been choosing that money all this time over her daughter. Rachel refuses to accept this and stubbornly decides that she wants to meet her "real" mother no matter what. Of course, Chloe decides to help Rachel no matter what. Chloe and Rachel go through fire and water trying to get to Rachel's mom all so Rachel can finally meet her after 15 years.
The story in episode 3 is mostly focused on Rachel's mom Sera and on Rachel wanting to see her. Sadly, we don't get as much fun Rachel-and-Chloe-moments this episode as Rachel is mostly being emotional about Sera. The way the story was told feels a bit like some parts were a little bit rushed while other parts were spread out a bit too long. For example, the credit after moments show fun moments that would have been great to be a bit longer and to be in the game itself. The most important end choice also doesn't seem to make that much of a difference compared to the huge impact the end choice in the first Life is Strange had.
Graphics
Of course, the graphics haven't changed as this is still the same game. The wildfire has burned out for the most part and now most of the trees are charcoal. Which gives a nice difference of appearance against the healthy trees in the first episode. There seem to be a few small glitches with the character models for example Sera's model in the dad's story doesn't touch the ground with her feet while dancing.
Sound
The sound bug that we touched upon the first two episodes seems to have been fixed in the third episode. Which is great and improves listening to the character's voices immensely. Voice acting in Before the Storm episode 3 is still as great as in the previous episodes. The music by Daughter is still as hella awesome as before and really adds feeling and emotion to the game.
Gameplay
Of course, everything controls wise in episode 3 is still the same as in the other 2 episodes. You still control Chloe and have her use her discussion feature when she needs it. This episode seems to be more a visual novel because it has more conversations and fewer things for the player to do. Although there are some parts where you need to find certain items it does feel like this episode the player has less control.
Conclusion
The rollercoaster of emotions that was Life is Strange: Before the Storm is over. Episode 3 was a pretty good ending even with its minor flaws. It might be because this is the prequel to Life is Strange that it's a bit more of a sad episode as it is the final. Life is Strange players know exactly what happened next and know that it isn't possible for Before the Storm to end all that happily. The whole Life is Strange series is a great addition to anyone's game library. For people that are sad that Life is Strange: Before the Storm is over there is still a tad of hope.  If you purchased the Deluxe edition of the game, there is still a bonus episode that will release in 2018. So Deluxe edition owners can look out for that.
Life is Strange: Before the Storm: Episode 3 - Review

,