Manage your own arcade and play all the machines in Arcade Paradise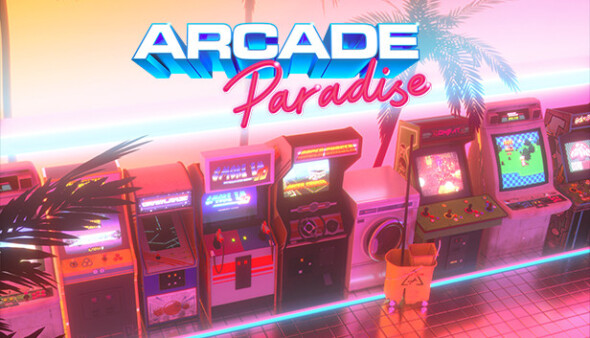 Why settle for a single game if you can have a whole arcade worth of them? That must be what publisher Wired Productions and developer Nosebleed Interactive figured since they've announced their upcoming title Arcade Paradise. In this interesting amalgamation of genres, you play as Ashley, who decides that the absence of their father is the ideal time to turn the family laundromat into an arcade. Buy and manage the machines to earn a pretty profit, while setting a high score or two yourself. Arcade Paradise promises retro gameplay, great visuals, and a funky soundtrack as you play through over thirty classics from the 80s and 90s. A trailer was released with the announcement, you can see it down below.
The game will become available in the spring of 2022. Aside from the typical digital release, there's a physical release available for preorder now. It comes with some extra goodies such as a folded double-sided poster, graffiti sticker set, reversible King Wash sleeve, and digital EP download. You can preorder it through the Wired store.