MechWarrior 5's new update brings cross-platform play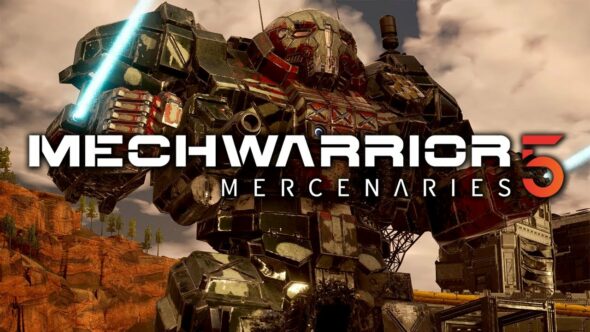 Fans of the MechWarrior series today received the joyous news that MechWarrior 5: Mercenaries will see the debut of cross-platform play for the first time in franchise history. The feature was announced by developer Piranha Games and will be available to players worldwide starting from the 27th of May. Cross-platform play is perhaps the biggest addition to the major free update that will be available at launch and introduces over 30 new and enhanced features. Players will be able to join with their friends and experience the entire Heroes of the Inner Sphere DLC Career Mode campaign in co-op.
In order to celebrate the incoming update, the base game price for Mech Warrior 5 has dropped to $29.99. In addition, players on Microsoft PC and Xbox will receive a special Kobold Hero mech with a custom load-out and a special new Goblin AI pilot with all new dialogue. These are exclusive to players on the aforementioned platforms. MechWarrior 5 is available now on PC through the Epic store and can be wishlisted in GOG and Steam ahead of its launch on the 27th. The Xbox version arrives on the same date. The free update as well as the MechWarrior 5: Mercenaries and Heroes of the Inner Sphere DLC are also set for release on the 27th of May.