Follow
Genre: Adventure, Drama, Family
Director: Tim Burton
Distributor: 20th Century Fox
Duration: 127 minutes
Miss Peregrine's Home for Peculiar Children (Blu-ray) – Movie Review
Good: Atmosphere, Characters, Bringing the novel to life
Bad: Sometimes a bit too complicated
User Score
8.7
(3 votes)
When one uses the term 'peculiar children', we can't help but imagine very stereotypical odd children who for example love to collect boogers, bite their own toenails, burn Barbie dolls or perhaps love to burn ants with a magnifying glass. This time however, the term is used in a more magical sense, as a 'peculiarity' in Miss Peregrine's Home for Peculiar Children is actually something great, almost resembling superpowers, which can do a lot of good. With Tim Burton in the lead of this project, we couldn't help but wonder what beautiful adventure awaited us.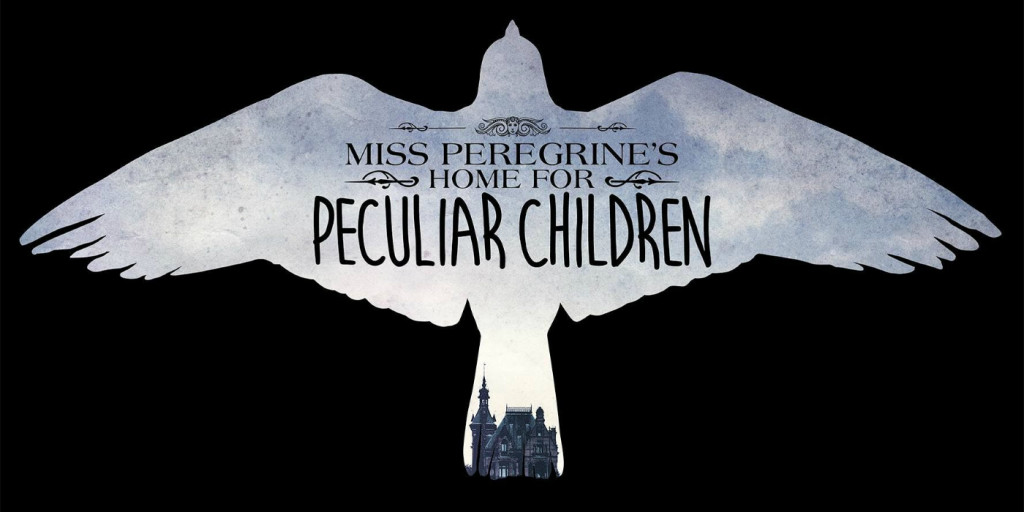 Jake (Asa Butterfield) has a seemingly average life as a teenager, albeit without many friends, and a dad that is so consumed in his own writing that he hardly looks after Jake, thus making his grandfather a key figure in his life. When Jake receives a rather distressing call from his grandfather, a supervisor from the store he works at agrees to drop him off at his granddad's home, but upon arrival Jake is thrown in the midst of a ghastly scene. Jake finds his grandfather outside, in the woods, with his eyes removed and he even sees a monster lurking about. The police however deem it an animal attack and claim it's simply due to the nature of the traumatic event, Jake tried to create his own 'reasonable' explanation, one that came right out of one of his grandfathers stories. As a child, his granddad used to tell Jake stories about a 'home for peculiar children' he used to stay at. Everyone there was special, for example a girl who was as light as a feather, a boy who had bees living inside of him, and so on, but there were also gruesome monsters. Jake thinks he saw the latter.
After some therapy and uncovering a letter which indicated the location of the home, Jake convinces both his therapist and his father to take a trip to Wales, in order to see the place for himself. Sadly, the place has been in ruins for decades, which is quite peculiar as the letter from his grandfather was only two years old. After some rummaging about, Jake suddenly finds himself in 1943, where the home is still intact. Not only is he shocked by the time travelling portion, but also the fact that the very kind inhabitants were also awaiting his arrival. Sadly, it seems that not only the kindhearted inhabitants were waiting for him.
It's rather hard to describe the flow of the story, as sometimes it feels a bit slow, but you'll get a lot of information you'll need later on to properly process what is going on. The movie makes sure it utilizes its time perfectly and there's not a second that is going to waste. You'll quickly see why this is a Tim Burton movie, as the atmosphere is downright subliminal, and the visual representation of the movie just screams his name from start to finish. Nonetheless, as is often the case with some of his movies, is that the atmosphere overshadows certain story portions and thus the movie can feel a lot more complicated than you'd expect from this type of film. In some cases the movie can even require a re-watch, as sometimes it feels like the story doesn't follow its own rules all the time.
With names as Samuel L. Jackson, Judi Dench and Eva Green on the roster, and Tim Burton at the rudder, things can't really go wrong in the cast department. You'll be treated to a very convincing cast, even by actors that are usually seen in more non-fictional movies. Asa Butterfield does a formidable job playing the lead in this movie, albeit thanks to the support of other great young cast members such as Ella Purnell and Finlay MacMillan. Overall we could simply mention everyone that worked on this project, but we'll just keep it simple and state there are no flaws in this department.
There's a hefty amount of extras to be found on the Blu-ray edition of Miss Peregrine's Home for Peculiar Children, and every single one of them is worth the watch. You'll get more than an hour worth of content solely about the Peculiars themselves, their transition from the novel(s) to the live action version, and the casting process for every single character. Other than that, there are some extra snippets about the Hollows, a fancy music video, a making of video and some other fairly standard additions. Overall, this is one of those releases where the bonus content elevates a physical copy of a movie.
Conclusion
Miss Peregrine's Home for Peculiar Children is a beautiful fairytale-like story, that is a lot heavier than you'd initially expect, and perhaps that is what truly defines this Tim Burton movie. You'll be treated to a beautiful alternative universe, where people with 'peculiarities' live in secrecy, yet close enough for us to come into contact with them if we're lucky enough. If you're looking for a wonderful tale, that is more than a happy-go-lucky story, this physical release and the special features will give you several hours worth of enticing content.
Miss Peregrine's Home for Peculiar Children (Blu-ray) - Movie Review

,