Follow
Genre: Animation, Action, Adventure
Director: Ethan Spaulding
Distributor: Warner Bros. Entertainment Inc.
Duration: 80 minutes
Mortal Kombat Legends: Battle of the Realms (Blu-ray) – Movie Review
Good: Authentic experience, Fun story, Quality animations
Bad: Looks like a standalone movie but is actually a sequel
User Score
10.0
(1 votes)
While the games in the Mortal Kombat universe are often liked by pretty much all fans of the series, the movies have been met with a lot of negative reviews. Some may consider the original 1995 movie to be the best, as it respected the source material, while others have come to like the cheesy sequels that soon followed suit. The new movie, which we recently reviewed, was also somewhat of a mixed bag. It had some nice references to the games, but the story felt a bit bland and the pacing was also off. Nonetheless, the 2020 animated film Mortal Kombat Legends: Scorpion's Revenge was received with a lot of praise. Now, a sequel, Mortal Kombat Legends: Battle of the Realms has been released, and we can easily say that it's a proper authentic Mortal Kombat experience from start to finish.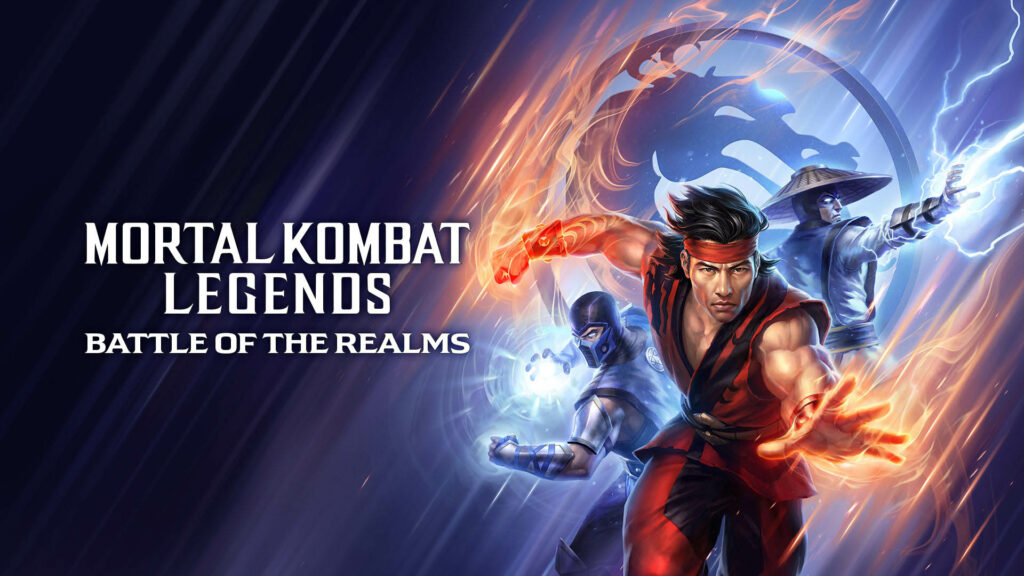 If you haven't watched Scorpion's Revenge yet, we suggest first watching it, as Battle of the Realms is a direct sequel. The movie begins quite brutally with Liu Kang's (Jordan Rodrigues) parents being murdered, with Lord Raiden (Dave B. Mitchell) arriving just on time to save the defenseless baby. We then get thrown into the present, where Outworld is invading our Earthrealm, and only the mightiest warriors are keeping Shao Khan's (Fred Tatasciore) troops at bay. Oddly enough, it's Shao Khan that suggests something to stop the bloodshed once and for all, namely a last Mortal Kombat tournament. Even though the warriors are still recovering from the last one, Raiden agrees to the suggestion and is even willing to sacrifice his own immortality to take part in the tournament himself.
At the same time, we see Scorpion (Patrick Seitz) reawaken in the Netherrealm, only to escape mere moments later. He finds out he is the key to bringing back an ancient being that could destroy everything in existence. While his escape may have gone easier as expected, Kuai Liang (Bayardo De Murguia) is right on his tail, hoping he can avenge the death of his brother, who was brutally murdered by Scorpion.
If you haven't watched the first film, this one will throw you in the middle of the action without much of an explanation. That being said, the flow and pacing feel absolutely perfect. You'll go from one bloody action scene to another, while having enough story value to make things very interesting. We loved the plot, and we very much enjoyed that it was more than just beating other guys/gals to a pulp. The movie itself was a very authentic Mortal Kombat experience, as there were plenty of references to the actual games, ranging from oneliners to actual gory finishing moves.
The voice acting is superbly handled. All characters feel properly voiced, and some veterans of the Mortal Kombat universe are actually lending their voices to this diptych. We were impressed by the quality, and everything just felt quite natural. We do have to say that, even though he is praised in the extras of the Blu-ray, we didn't care much for Joel McHale's interpretation of Johnny Cage. He felt like a bit too much, making the character a caricature, rather than a millionaire playboy. Jennifer Carpenter plays a great Sonya and we would love to hear more from her in similar roles such as this.
While this Blu-ray edition of Battle of the Realms does not come with many special features, it does come with around 20 minutes of additional content that revolves around the creative process of the film itself. We'll get some insider information, as well as a few opinions from the voice cast themselves. Other than that, there's a gag reel and the usual option to turn on commentaries during the movie. All in all, there is enough additional content to browse through this animated Mortal Kombat universe for a bit longer.
Conclusion
Mortal Kombat Legends: Battle of the Realms is a great addition to the Mortal Kombat franchise, and this one, as well as its predecessor, Scorpion's Revenge, might just be the best MK movies out there. We enjoyed the quality animations, the great supporting voice cast, as well as the decent story. The movie offered us the same gore as in the games, while never going too far, making it a very watchable and enjoyable experience. Even those who are a bit more squeamish will find a lot to enjoy here. While this story may be finished, we would not mind spin-offs done by the same people that were behind this animated Mortal Kombat storyline.
Mortal Kombat Legends: Battle of the Realms (Blu-ray) - Movie Review

,