Follow
Genre: Sports
Developer: Visual Concepts
Publisher: 2K Sports
Platforms: PlayStation 4, PlayStation 3, Xbox One, Xbox 360, Microsoft Windows
Tested on: Playstation 4
NBA 2K16 – Review
Good: Price/content ratio well balanced
Bad: Steep learning curve
User Score
0
(0 votes)
A little research on the NBA series reveals that NBA 2K16 is the 17th entry in the series and builds upon its predecessor NBA 2K15. It was released on Playstation 3, Playstation 4, Xbox One, Xbox 360 and PC. A mobile version was also released for iOS and Android on a little over two weeks after the console release.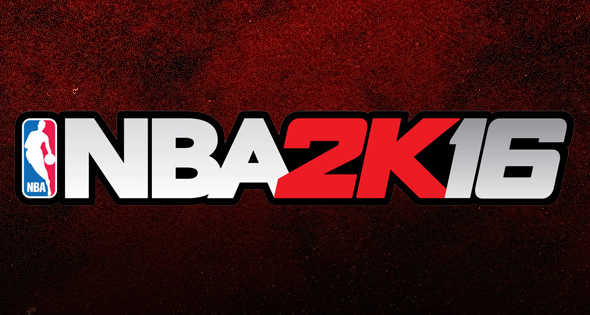 Story
NBA 2K16 is equal measures management of your team as it is a personal story. The MyCareer makes you play as your own creation as he tries to overcome the very best in the basketball scene. He does this so he can help his folks retire and give them the life they deserve. Fame and fortune aren't all as cracked up to be and there's no room for slacking on the field or next to it. The other part is all about making your own team and putting them up against other players online or in bouts against npc's. The MyCareer story is actually quite well written and the conversations are really amusing and makes you really want to keep playing to see how things pan out. It's not all roses and sunshine on the way to the top.
Graphics
The opening cinematic to NBA 2K16 at least up until three quarters into it isn't indicative to the game's graphical capabilities, which is a good thing, because the game does so much more, it is beautifully disgusting. This is because the game is graphically really strong. Basketball isn't a sport that keeps a player clean. At least not if you play it seriously. After a match up a player will work up a sweat, and especially on the level the players in the game do. This is where the beauty ends and the disgusting starts, the sweat is visible as a player strolls in view, it runs from the pores and down their faces. The animations are fluid and if the little detail of the sweat wasn't in place, you'd think they didn't have to really work for their victory.
With the added detail, it all makes it really immersive. When talking details, something must be said about the character creation. Apart from the vast amount of options you have to change your character, there's also a full on custom sculpt mode. So you can really model the character to your liking. The distinct difference between the players and the viewers of the match is jarring. The movement of the players have a certain uncanny fluency to them and the viewers, well they clip in and out of each other as they awkwardly jerk in their seats and clip through each other.
Sound
The soundtrack that is available in the game is large and isn't a one trick pony. With 49 songs in the playlist, there's bound to be at least one song to your liking. You can also disable tracks or change the playlist mode in the options menu. There's a lot of hip hop influences but there's quite a lot of more poppy numbers in it too. They reflect the scene quite well, at least the image being painted by the media about basketball. The voice acting of the basketball players is really well done and feels lifelike. Even if this means that some of them are really hard to understand. Not every player is equally as eloquent and making sure that they keep the authenticity was the right choice.
Gameplay
NBA 2K16 is a sports simulation game, the sport in this case being basketball. The digital version, apart from downloading, also needs to be copied to your system which this takes a long time. Not that it's not worth it, but if you've already sat through the download, then having to wait more before you can finally play the full game is a bit of a slap in the face. The developers have remedied this however by giving you the chance to play quick matches until it's fully copied. This is a great addition, unless you are new to the game and you have no clue as to what's going on and what the controls are. Having to mash buttons to figure out which does what is a bit of a patchwork solution and if you are going to put in the option to play quick matches, at least put something as simple as a prompt with the control schemes in it.
Whoever thought of putting a character creation screen into the game should be patted on the back and given a raise alongside being slapped in the face. The prior because it really adds to immersion and helps you relate to your character, the latter because so much time can be spent to sculpt your character to your liking.
If you own a PlayStation Camera or Kinect, you can have the game snap a picture and you'll be set. Then again you might want something different. This being the case you can really spend hours creating the ideal basketball player. If you want to create your dream team, you'll have to earn packs of cards, or buy them. Having content behind a paywall is annoying, but the best part about it is that you can just ignore it completely and earn your players by enjoying the content.
Having to look for a tutorial shouldn't be a thing. It might be a better idea to put it on the main mode page instrad of somewhere aside in the options menu. This makes it more of a hassle for new players to get the grip of the game. It's a minor gripe, but something that can be the key to actually mastering the game shouldn't be hidden. The controls are fairly simple and once you know them it almost comes naturally, but this means you have to know them first. There's a lot of creation in NBA 2K16, this is keeps things fresh and adds a lot of meat to the gameplay.
2KTV is a wonderful addition, at least it would be if the mode wasn't laggy and if the streaming didn't halt every three seconds. Even the past shows suffer from this issue and it really brings the mode down.
If you think that you'll be able to play the game and get to grips with it on a casual basis, then you'd better think again. The A.I. doesn't cut you any slack and you'll really have to earn the points. This is a good thing as it really makes things challenging and fun, but if you are newbie to the game, being smacked around the head by the A.I. might make it feel too daunting to even try against real players.
Don't be put off by this, because as you play, you'll learn the ropes an you'll grown in rank. So every match played is an advancement of your skills. Being a pro doesn't come overnight. A big part of the game, which goes hand in hand with the online play, is the earning of points so you can bling out your character. You can buy these with cold hard cash, or play the game and earn them, the better you play the more you get and the more you can customise your character.
A missed opportunity is the lack of an offline match up. So you can't just pick up two controllers and have a friend come over and play ball against him or her. However you can play against them online so you aren't forced to play against strangers.
Conclusion:
If you are new to the series, be mindful of the fact that you'll be blown away by the sheer amount of gameplay there is. NBA 2K16 isn't a pick up and play game, it's a game that rewards effort and learning and constant evolving of your tactics. It has a lot of bang for its buck so it really is worth giving a shot or adding it to your collection if you are already a fan. Whichever version piques your fancy, mobile or console, it's time to play ball.