Rune Factory 4 Special – now available for Europe and Australia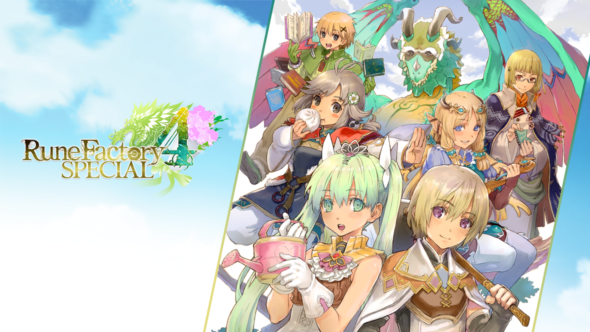 Rune Factory 4 Special, the remastered version of the Nintendo 3DS game, is now available digitally and physically for the Switch within Europe and Australia.
Players of Rune Factory 4 Special will be able to choose between English and Japanese audio as well as English, French and German as text language. As a celebration for the release of the game on the Switch, the DLC "Another Episode" for the game, which contains 12 extra episodes, will be available for free for the next four weeks.
Besides the standard version of the game, there is also the Rune Factory 4 Special – Archival Edition which contains a variety of collectible items. Such as:
a Physical Copy of Rune Factory 4 Special,
an A5 sized art book with original cover illustration,
the Official soundtrack CD with 33 original tracks and 3 new tracks,
the Swimsuit Day DLC to show of the characters in swimsuits,
a premium custom illustrated box.
The Rune Factory 4 Special – Archival edition is only available from the Marvelous Games Store. If you are curious about the contents of the Special Edition, you can check out an unboxing video here.