Follow
Genre: Fighting
Developer: SNK
Publisher: SNK
Platform: PC, Switch, Xbox One, Xbox Series X/S, PS4
Tested on: Xbox Series X
Samurai Shodown (Xbox Series X) – Review
Good: Tactical, Feels like an upgrade
Bad: Still feels a bit dated at times, Asking price
User Score
8.3
(3 votes)
In June 2020 we were quite fortunate to try out the Samurai Shodown reboot. We concluded that the game had fairly solid mechanics, but had dated visuals and somewhat old-school principles. The latter is something you may appreciate, or not, depending on what fighting games float your boat. That being said, the game was released with a small roster of characters, for SNK to immediately announce overpriced character DLCs to expand your experience. This has not really changed for the Series X version we tried out recently, which is very much overpriced when opting for the standard version. You'll still be paying for a triple-A priced game, but with none of the DLC, some of which has been released many months prior to the release of the next-gen version. Those wanting to read our full review on the game can find our thoughts by clicking here.
We can immediately say, the next-gen version has been properly updated in terms of stability, as well as its graphical prowess. We don't experience extremely lengthy loading times anymore, and we now actually have something waiting for us at the end of a loading screen, namely proper graphics.
The content, however, remains pretty much the same. You'll still have to dish out a lot of extra money for additional characters, while still paying full price for a game that has been released last year. While we still understand a higher price point, it's not really worth getting if you don't have a version that allows you to upgrade it for free. As we tried the Xbox Series X version, those who have an Xbox One can upgrade to this version for free when wanting to play it on their Series X (or S). This is at least something for those who already own the game. A proper incentive as a whole would have been to add at least the early DLC content for free in this next-gen package.
Our overall opinion has not changed, where the game has proper mechanics, albeit somewhat dated. Nonetheless, the tactical aspects make for interesting matches, even if some are over a bit too quickly.
Conclusion
The Series X 'upgrade' of the game fixes a few of the initial issues, by having a small graphical update and reducing the long loading times. However, you're paying full price for a year-old title, with none of the DLC included for said price. Those owning an older version can of course upgrade for free. We still believe the game is a solid experience, but also still think you should wait for a very cheap bundle, or at least until the base game's price drops, as the base roster could also have used a few more fighters to begin with.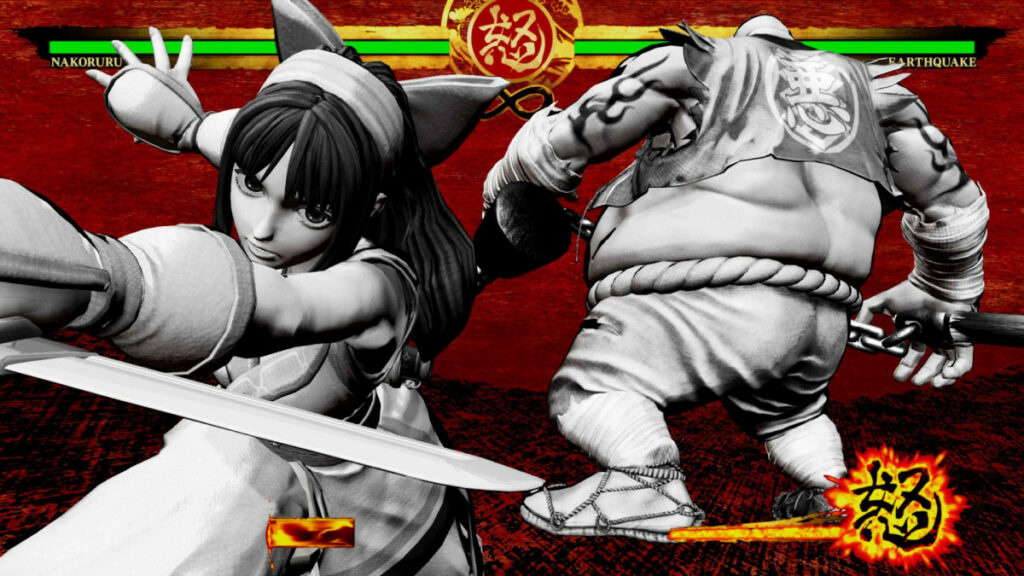 Samurai Shodown (Xbox Series X) – Review

,