Serial Cleaners' Cerebral Action-Stealth Debuts New Trailer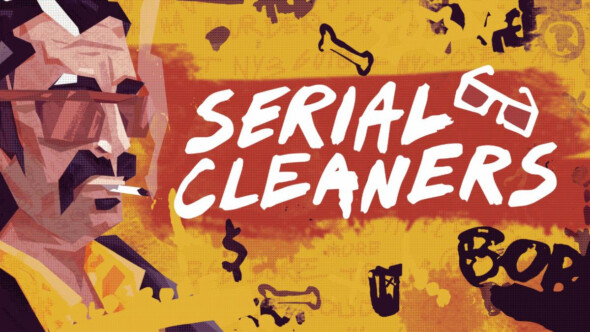 Draw Distance and global publisher 505 Games proudly present a new trailer for action-stealth title Serial Cleaners today at The MIX 10th Anniversary Showcase, debuting new gameplay and enemy types. Today also marks the launch of a new Serial Cleaners website and social channels inspired by the internet of the '90s. Tune in for up-to-date information ahead of Serial Cleaners' launch later this year.
Today's new trailer showcases the varying talents of Bob C. Leaner, Lati, Vip3r and Psycho. Each has their own unique perspective and play style as their stories unfold and intertwine. All four of them know how to clean up a crime scene, but their skills provide an edge when outsmarting New York's finest (and not so finest), all to be home in time for Columbo.
Take on the role of an eccentric mob cleaner in 1990s New York through top-down stealth-action requiring both wits and reflexes. With cops in hot pursuit, guards patrolling the area, and inmates scuppering the cleaners' plans, this sequel to the hit indie gem Serial Cleaner promises an enthralling cerebral caper.
Move without making a sound. Clean without emotion. Disappear without a trace.
Serial Cleaners launches later in 2022.