The Church in the Darkness – Out now!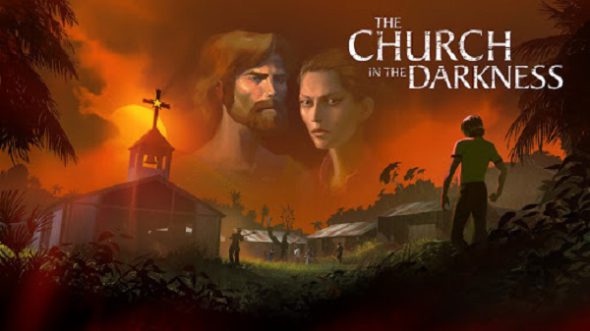 The Game about infiltrating cults, The Church in the Darkness, by Fellow Traveller and Paranoid Productions has released today!
In The Church in the Darkness, you will take on the role of ex-cop Vic who goes looking for his nephew. His nephew has run away to South America and joined the Collective Justice Mission. Find out together with Vic what the motives and plans from the cult are.
"With The Church in the Darkness, we wanted to make a game you could replay both for gameplay but also for story, so we use procedural generation to change up the story every time you play. The game's cult leaders may have good intentions or maybe all the way apocalyptic, it's up to you to figure it out. This leads to multiple endings depending on the players' gameplay choices and narrative choices." – Richard Rouse III, Paranoid Productions Creative Director.
Players will have to sneak into the compound undetected, they will find out more about the cult by chatting with the cult members and searching through cabins for information.  Since the players can choose how they want to play the game, they can go for the aggressive or more stealthy way to play the game. The Church in the Darkness showcases the mystery surrounding cults and teaches how they are not always what they seem.
The Church in the Darkness is out now for PC, Xbox One, Mac, PlayStation 4 and Switch. During Launch week people will receive a 20% discount to help find out the truth. The Discount is available for both the Standard and True Believer Special editions.