Follow
Genre: Crime, Drama, Thriller
Director: John Lee Hancock
Distributor: Warner Bros. Entertainment Inc.
Duration: 128 minutes
The Little Things (Blu-ray) – Movie Review
Good: Atmosphere, Overall approach
Bad: A bit slow, Might not suit those who look for a typical detective/crime story
User Score
9.0
(2 votes)
Even in the oversaturated genre of detective and crime movies, new entries are added to its ever-expanding library. The genre has many fans, ranging from those who just want to watch their murder mystery after a long day of work, or viewers who like more intricately created experiences. The latter is the case for The Little Things where details tend to matter and 'little things' may eat you up from the inside out. In the lead we see Denzel Washington shine with Rami Malek and Jared Leto.
The story starts off in 1990 with a young girl being chased by an unknown creep. We then flash forward a short period of time to see Joe 'Deke' Deacon (Denzel Washington) come to L.A. to collect evidence for a case. While this seemed like a routine task, he soon finds himself accompanying a young detective, Jim Baxter (Rami Malek), to a crime scene. It doesn't take long before he finds similarities between the scene and an unsolved case that has swallowed him whole for the last decade. When diving even further down the rabbit hole, he gets closer to Baxter, to try and tackle the case once and for all. When a possible suspect is found, not only Deacon is consumed, but Baxter is slowly suffering the same fate.
In terms of pacing and flow, The Little Things is a movie that crawls from start to finish. Even though this may sound negative, it also adds to the film's atmosphere. Only bits of information are being shared when needed, and other than that, you're left to speculate on things to come. Is the suspect really the murderer? Or is something shady going on behind the scenes? These are all things that start going through your mind throughout the experience. That being said, the movie does have a few scenes that are a bit too vague at times to fully realize and know what is going on. Nonetheless, the overall buildup is very nice and there's a proper level of immersion to be had when fully focusing on the scenario that unfolds on screen.
In the movie, you'll mainly see three big hitters play in the foreground, namely Denzel Washington, Rami Malek, and Jared Leto. The latter only enters the stage near the halfway mark of the film, but then gets prominently featured. Leto does manage to get the viewer to properly hate him, which is a feat he has been accomplishing since he donned the Joker outfit back in 2016 (which is now in this case a good thing). Nonetheless, it's mainly about Washington in this film, trying to tackle a case from his past, as well as fight his inner demons. It's clear that Washington is not in his twenties anymore, but you're never under the impression that this powerhouse is in fact already 66 years old. We can only applaud his very strong performance in this one. Of course, we cannot forget Malek's performance in this theatrical crime story either, as he plays a very convincing youthful detective, who is also very determined to catch the perp.
The Blu-ray version of The Little Things comes with little extra content. We get to view two extra features, one revolving around Denzel Washington's diverse and impressive acting performances over the years, while the other is a short making-of segment where it's mainly about the three lead actors. The extras gave us mixed feelings as the content present is not really impressive, but the movie stands well on its own, making it nice to actually have more content.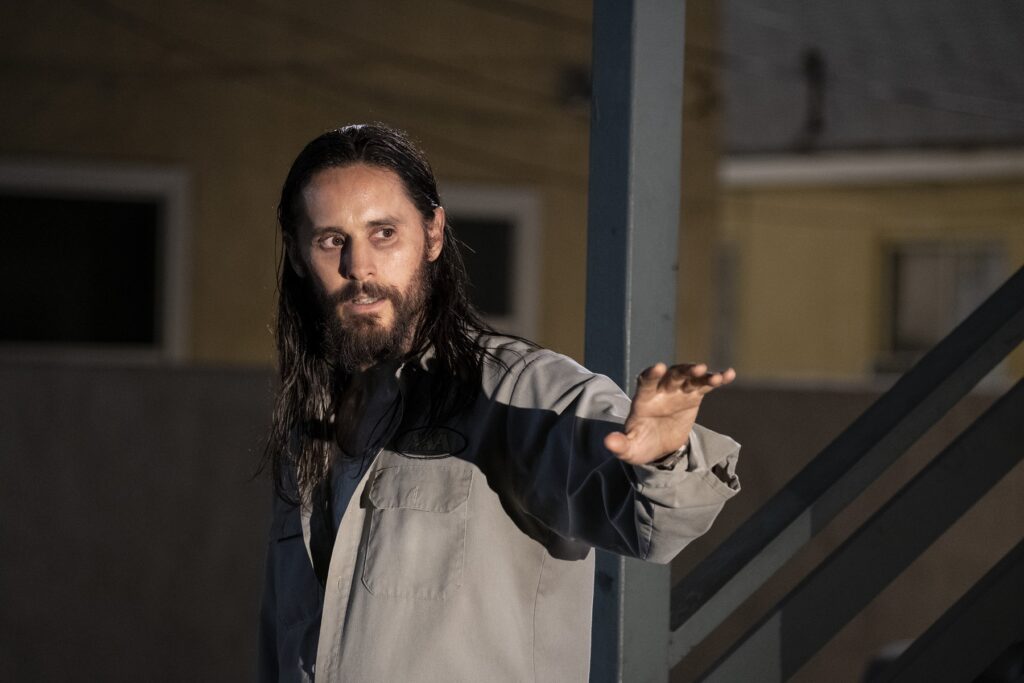 Conclusion
The Little Things is one of those slow-burn movies that is ideal for crime film buffs. While the slow pace might not be for everyone, the time investment is more than worth it. The acting performances are quite engaging, as well as the overall plot that is being depicted here. It truly is the little things that start popping up throughout the film, to deliver a subtle but good detective story.
The Little Things (Blu-ray) - Movie Review

,