Tricky Towers – Indie Friends DLC released today!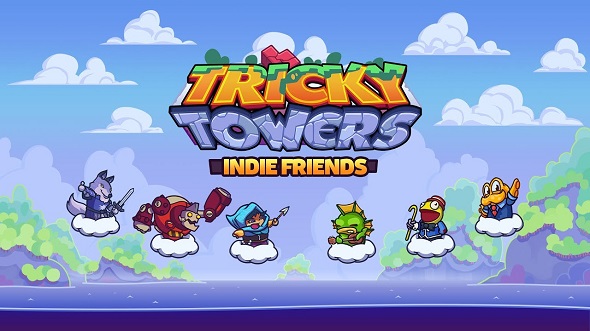 The wacky block-stacking competitive puzzle game Tricky Towers has an awesome new character pack DLC available from today! These new characters are all known faces from other famous indie games, like Octodad, Fish from Nuclear Throne, and Clunk from Awesomenauts! The other characters featured in this DLC are Thane from Armello, Candy Man from Lethal League, and The Last of the Order from TowerFall!
But wait, there's more! WeirdBeard Games has announced that Tricky Towers will also be released for Xbox One this year! The Xbox One version will feature a single player mode upon release, which will later be rolled out to the PS4 and PC versions of the game as well.
Tricky towers is a magical block stacking game, where several wizardly characters compete to build the tallest tower to overshadow their opponents. However, anyone can use nefarious spells not only to protect their own tower, but also to bring their opponents down. Play in local or online multiplayer against up to 4 opponents and try to build the tallest, most awesome wizard tower to impress your friends!
Get the Indie Friends DLC today via the PlayStation 4 Store or via Steam. You'll get a (stacking) discount if you own any of the games the DLC characters are from. Tricky Towers itself also has a 60% discount!
Visit the official Tricky Towers website for more information!
Tricky Towers - Indie Friends DLC released today!

,