Two new game modes announced for War Thunder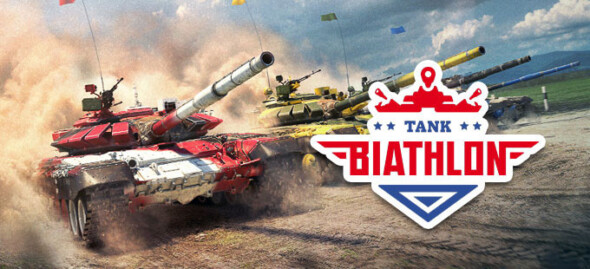 Today, Gaijin Entertainment has announced two new game modes for its popular war game War Thunder. These are two totally new game modes based on real-world military competitions, the Tank Biathlon, and the Sea Biathlon.
The Tank Biathlon is a recreation of the international tankers competition with the same name that premiered in 2013 as a part of the International Army Games. These games have gathered dozens of participating countries over the years. The Sea Biathlon is inspired by both Tank Biathlon and Sea Battle competitions from the International Army Games. Both events will be available from August 23rd to September 5th.
In both Biathlon events, four crews will enter the race and strive to reach the finish first. The tankers need to pass an obstacle course filled with treacherous obstacles like overpasses, and water barriers while hitting the target with the main caliber cannon and the machine gun. You can choose the T-72B3 or T-80U tank in the Tank Biathlon and choose your nation's specific camo. In the Sea Biathlon, you will use Pr.206 "Shershen" torpedo boats and need to destroy various targets using the main caliber cannons and torpedoes. Each destroyed target will activate a short speed boost. Each biathlon will reward you camouflage vouchers for either tanks or ships.
Check out both Biathlon's trailers below for a quick look at what these events will offer.