Warframe – The Sacrifice arrives on PC today!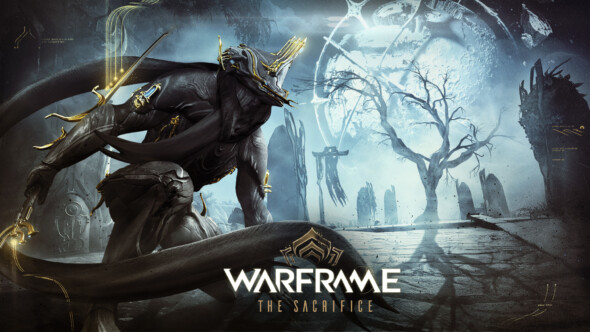 Warframe players rejoice! The storyline in Warframe continues with the next intriguing chapter: The Sacrifice. Last December a cliffhanger story sequence was revealed, this new chapter builds further on that sequence. A foreboding vision will lead you, Tenno, on the hunt for a ferocious new Warframe.
To celebrate the newest awesome Warframe Digital Extremes partnered together with Impact Props and street artist Kiptoe to bring the newest Warframe, Umbra, to life. Watch Kiptoe's Umbra Mural here and watch Impact Props' creation of Umbra's armor and Katana here.
All Warframe players get The Sacrifice but only dedicated Tenno can start the quest. To be able to start The Sacrifice players will have to first complete: The Second Dream, The War Within, Chains of Harrow and the Apostasy Prologue because only then Tenno will have learned about The Lotus, Ballas and the creation of the Warframes. The Sacrifice will feature action-packed gameplay, flashbacks, and cinematic cutscenes.
In The Sacrifice Tenno will finally be able to unlock Umbra, the long-awaited Warframe. The UI of Warframe has also been updated and tons of Tenno customizations have been added including Umbra Armor for any Warframe, Umbra Hooded Scarf, Umbra Kubrow Armor and much more.
Other updates that came with The Sacrifice include the ability to Mod Ability Weapons like Excalibur's Exalted Blade and Valkyr's Talons. To get a free Orokin Tea Set decoration and a 3-Day Affinity booster you can use the promo code "OLDFRIEND". This code is Available on all platforms until July 20, 2018. If you have Twitch Prime you can get Trinity Prime and the exclusive Spektaka Prime Syandana for free, for more information check here.
The Sacrifice is now available on Steam for PC and will be available for Xbox One and PS4 this summer.