Follow
Genre: /
Developer: Antec
Publisher: Antec
Platform: Bluetooth devices
Antec Mobile Products SPzero – Hardware Review
Good: Easy to use, Long battery life, Power
Bad: No skip buttons
User Score
7.8
(9 votes)
Recently we took a closer look at two very nifty bluetooth devices, namely the A.M.P ISO and the A.M.P Pulse both proved to be great accessories, be it for making phone calls or simply listening to music. Today we are able to present another A.M.P product to you, that might focus a bit more on pleasing more than one user, namely the A.M.P SPzero.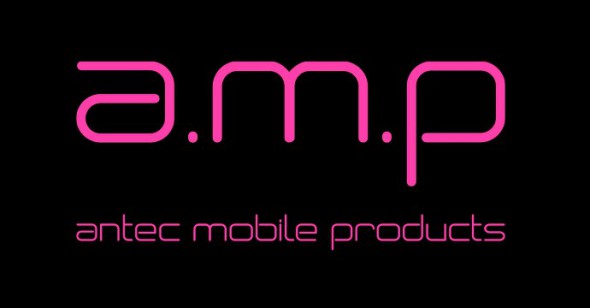 Design
Antec's SPzero brings us a fairly simple design, with some original touches along the way. The speaker itself is shaped like a trapezoid with two handles on top. This creates the impression that the speaker itself kind of looks like a shopping bag or even a very angular purse.
The front and back of the speaker have a honeycomb grid, that is not symmetrical on both sides. This creates another stylish feature, especially with the second color coming through the grid to present you with something more than a simple monotone speaker.
Having tested the pink and white edition it's easy to say that this 'hot pink' speaker still looks good on any kind of furniture. The handles give an extra touch to the equation. Of course there are roughly seven colors to choose from.
Comfort
The SPzero has three buttons on the topside of the device. These are integrated in the design and are fairly easy to reach and use. The three side ports are also easy to reach and you'll be able to see mini-USB, Aux-in and Aux-out ports.
Antec's device is covered in a soft rubberlike padding, that is often used for gaming peripherals nowadays. Whilst you will not be handling the device that much, it still gives the impression that comfort was also something that de developers kept in mind.
To prevent smudges on the soft surface you'll also be able to pick up the device using the two handles. Not only is this great to keep your device clean, the handles also make sure you can grip the device quite tightly when walking around.
Specs
Bluetooth V3.0
Wireless up to 10m
Built-in microphone
218g
86 x 57 x 94 mm
750mAh Rechargeable lithium-polymer battery
Overview
When it comes to the size of the device, it's hardly any bigger than the Mawashi Pocket Groove. Nonetheless the SPzero remains a very small device that is easily stored when you're not using it.
With its 218g in weight, it's also light to toss in your backpack when on the road. This will not make dragging the device around bothersome at all.
As mentioned earlier the device has three buttons, one multifunctional button (MFB) and two buttons to arrange volume controls. The latter points itself out. The MFB however has, as the name states, a set of different functions.
For instance when starting up the device for the first time, you'll have to hold the MFB button for longer than the recommended five seconds until you hear the speaker state it is in 'pairing' mode. (Yes, it talks.) When it reaches this mode, you'll be able to pair up your device. After that, the next times you turn on the device (holding the MFB for five seconds) it will pair automatically. Turning off the device is done by simply holding the button for a longer period of time.
Seeing the SPzero has a built-in microphone you'll be able to use the device for calls as well. When paired up with your smartphone, you'll be able to pick up calls with one push of the button and deny a call by holding the button for a few seconds.
Calling with the SPzero, is surprisingly 'fun'. You'll be able to hear the person on the other side very clearly and you won't have to speak too loud, when not holding the microphone too closely. A simple to use feature, that works great.
When listening to music it will take a few moments to find the right equalizer on your phone to get the right settings for the genre you're listening to. Some tones may end up being a bit sharp but when you find the right settings you're set and good to go.
The volume itself can easily carry far enough, especially indoors. You will not have to worry about not being able to hear your favorite music. The signal also reaches up through around three to four walls and after that it will start to disconnect, which is not bad at all.
One regrettable item that the SPzero lacks, is the fact is has no 'skip' buttons. Which would be great if you have the speaker right next to you and you want to skip certain songs, instead of always having to pick up your phone.
Charging the device is done with a standard mini-USB to USB cable, that comes with the SPzero. Simply plug it in on your pc (or a wall charger if you have one) and you'll be good to go. Charging time never seems that long if you're using your PC anyway.
Delivered with the SPzero is also a simple cable with a standard jack on each side. This will allow you to hook up the Spzero to a device that has no Bluetooth, through the headphone/headset port. Also a fun feature, we sadly weren't able to test, is the ability to link a lot of SPzero's to each other. You will have to do this with the Aux-in and Aux-out ports.
A keychain is also added to the package but personally I doubt that one will be used a lot. Nonetheless, extra goodies are always welcome.
Conclusion
The A.M.P SPzero proves to be a small, good looking Bluetooth speaker that allows you not only to listen to music but handle incoming calls as well. Whilst most options are fairly simple, everything works as it should and you'll be able to get a lot of quality for the price you'll pay. Certainly worth looking into.
Antec Mobile Products SPzero - Hardware Review

,