Follow
Genre: Crime, Drama, Mystery
Distributor: Warner Bros. Entertainment Inc.
Episodes: 19
Duration: 40 min (per episode)
Major Crimes: Season 2 (DVD) – Series Review
Good: Diversity in cases, great acting
Bad: Some cases are better than others, predictable plot
User Score
0
(0 votes)
TV series where corpses are dug up, analyzed and where a team of experts tries to find the truth behind it all often prove quite informative and enjoyable to watch. Not only do those kind of series possess the ability of presenting the audience with another case every episode, they can also think about the most creative ways of murdering (or even hiding) a person. Major Crimes is one of those series and it'll prove hard to become bored with everything the show has to offer.
As said above, Major Crimes presents the viewers with a new case every episode. The series is actually a spin-off from the popular TV show 'The Closer' so if you liked that, chances are that this one will be right up your alley. The cases range from a deranged model who kills off rivals in the model world because of a grudge he bears to young adults being murdered because of poisonous drugs. In short, there's a whole lot to see but in this system of separate cases lies the weakest link of the series as well. Some episodes are just a lot better than others. The suspense can be very high in one episode while the one after that feels rather slow and not that interesting. Count hereby the fact that the pace is often slowed because of regular 'Rusty' intermezzos, and some cases are just a bit less entertaining to watch.
What I mean by those Rusty moments is the following: As with a lot of other TV shows who use a case-based episode system, there's usually a red line that continuously flows in the background. Here, it's about a young fellow called Rusty (Graham Patrick Martin) who seems to be a major witness in a big case and one of the main characters has taken legal guardianship over the boy. The series regularly shows us how Rusty is handling life as a guarded witness while bit by bit, we learn more about his hard and challenging childhood. Although it's interesting to see how the boy evolves over the course of the whole season, sometimes it feels a bit too much like time winning when the plot is falling back into a more dormant state.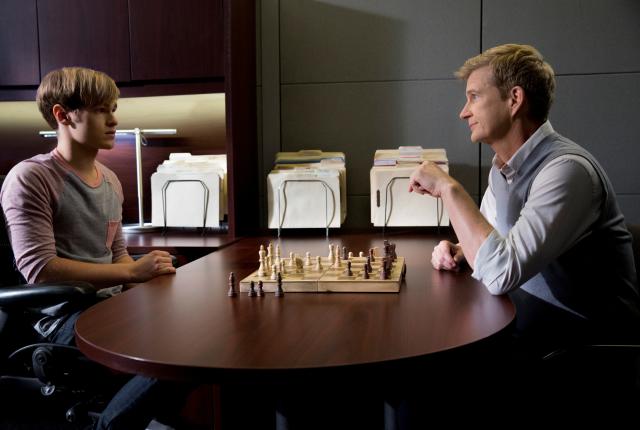 The pace in Major Crimes: Season 2 is alright apart from the previously mentioned 'issues'. Just don't expect anything out of the ordinary in terms of fantastic plotlines or twists in cases. Even if there are twists (there are quite a few of them actually), the outcome is mostly quite easy to predict and not once a situation arrived where the climax of a case felt like something incredibly unexpected. You can't really punish the series for not being able to really surprise its audience as in a genre like this, that's not very convenient. Still, some more depth in certain branches of the storylines would've made some cases a lot more satisfying to see solved by our team of experts.
Now some more words about the acting in Major Crimes. The most cast members are the same from the previous season, except for one new introduction in the form of Deputy District Attorney Emma Rios (Nadine Velazquez). Her character is actually quite the fun addition as unlike most members of the crew, Emma is incredibly horrified by anything lugubrious. If the team is investigating a corpse, whether that is directly on the scene of the crime or in the morgue, Emma often screams her lungs out or tries to keep her lunch where it should be. To pull off such a rather hilarious character while trying to stay true to Emma's nature (she's a quite strict and not very friendly D.D.A.) is quite the achievement. Velazquez succeeds perfectly in making this character one of the new favorites in the show.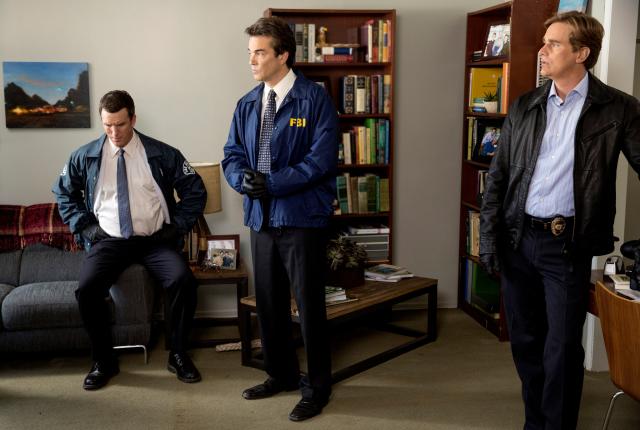 Further, we've got the old team from the previous season. Mary McDonnell as Captain Sharon Raydor still knows how to make her character stand out by bringing a sense of tranquility in chaotic situations. G.W. Bailey is back as Lt. Louie Provenza and treats the audience on some superb acting performances. In the series, he plays a rather harsh and loud character but underneath the grumpy bear appearance, you can see what he's really made of. That's one of the biggest perks Major Crimes has to offer. Each and every one of the characters is multi-layered and not just some random stereotype without a lot of depth. Other noteworthy actors and actresses are Tony Denison (Lt. Andy Flynn), Kearran Giovanni (Detective Amy Sykes), Raymond Cruz (Detective Julio Sanchez), Graham Patrick Martin (yep, here's our Rusty!) and the list goes on. Acting wise, Major Crimes delivers some top-notch quality.
Extras wise, we've got some deleted scenes and two featurettes on the discs. The first one, called Major Crimes: Personal Conviction, shows us how the main characters deal with some major events in season 2 while the other, Behind the Scenes: A Look Forward gives us a sneak peek for season 3.
Conclusion
Major Crimes: Season 2 is a very decent follow-up season and knows how to keep cases as diverse as possible while offering the audience some great acting performances. On the negative side, we find the (very) regular Rusty scenes which sometimes seem to hold the plot back. Furthermore, some twists in the plotlines are pretty predictable and often fail to leave an impression. Overall though, Major Crimes: Season 2 is a high quality and fun case based police series which will appeal to anyone who calls him/herself a fan of the genre.