Follow
Genre: Motocross Racing
Developers: Milestone
Publisher: Bigben Interactive
Platforms: PS4, PS3, Xbox 360, PC, PS Vita
Tested on: PS4
MXGP The Official Motocross Videogame – Review
Good: Low learning curve. Tweaking the settings of your bike is fun.
Bad: Lack of playable tutorial.
User Score
0
(0 votes)
MXGP was developed by Milestone s.r.l., a studio which has stuck to their guns when it comes to games. They have been producing racing games since 1996. Their work has paid off: MXGP is a motocross game that blends driving skill, perfecting your technique, track knowledge and fine tuning your bike to get the first place or set the fastest time. Those of you who've played the previous iteration will be glad to hear both MX1 and MX2 features have returned!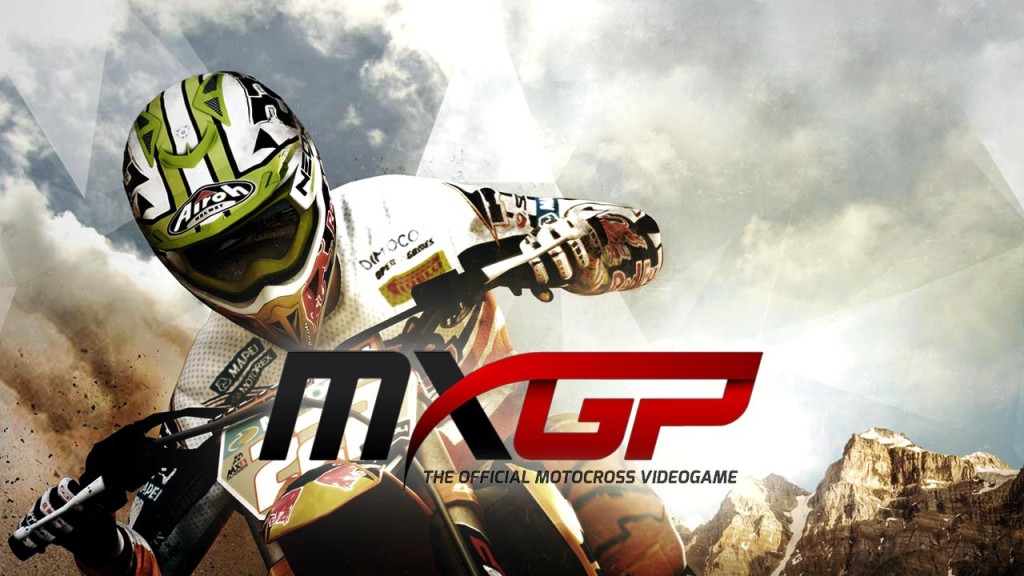 Story
MXGP has a career mode in which you race and build up a fanbase. You are given instructions or goals to achieve and when you achieve those, your fanbase will grow. You can check this out in the social media tab. If you don't want to have a personal story, you can pick out another mode and choose one of the many racers to beat the competition that way.
Graphics
The rider animations are fluid. When you are riding, you can see the rider shift his weight when you prompt him to do so, or you can see him struggling when the bike starts to break out. The surface on which you ride is also different from track to track, and when you floor your bike during a turn, you can see flying dust and dirt. When you start off a race, your outfit will be pristine, but when you are two rounds in you'll notice that it has become stained. If you are to lose control of your bike and you ragdoll off of the track, your attire will also be dirtied. When you catch up to a racer, you'll notice that his name will appear or dissappear depending on how close you are to him. A cool effect, although you have to be very close for it to appear and by that time you'll be too busy racing past him to care. In the previous installation on PlayStation 3 there was a lack of attention to detail. Crashing into scenery does nothing but throw you off your bike and the flags are still static.
Sound
The game doesn't have a lot of music in it. There's the song on the start screen and the loading screens, but when you are actually racing, the music fades. The only thing you'll hear is the distant cheering of the crowd and the hooting of horns. This underlines the fact that you have to stay focused to win the race. You can't afford to be distracted by a guitar riff or a drum solo. You have to focus on your bike, the track and the other racers. This creates an extremely tense immersion.
Gameplay
What is noticeable is that the game doesn't have a tutorial, or at least not a hands on one. The tutorial is video based and the explanation and button prompts are given. Seeing as these are controls you'll need to win the races, a hands on tutorial might have been the better way to go about it. This is offset by the difficulty curve. In every mode you can adjust the AI difficulty to easy, and learn the ropes that way. The game becomes a pushover this way. Both on easy and medium difficulty the other racers offer little to no resistance, which makes victories feel hollow. Once you get into the game, have mastered the art of tuning the different aspects of your bike and know the track, that's when the game shines. You can start cranking up the difficulty and that's when they start giving you a run for your money.
MXGP has several modes for you to dig into.
Instant race: You set up the rules to the race and make sure you end up in first position.
Grand Prix: A Grand Prix sees the riders of each class complete two 30 minute and 2 lap motos, with 25 points awarded to the winner and scaling down to one point for 20th place. The standings of both races are combined for an overall result. In the event of two riders tying on points, the second race ranking determines the order of the final classification. That is the theory behind the Grand Prix mode. You can take part in these with your own rider or an official racer.
Championship: Each race consists of qualification rounds (these give you a chance at pole position) and two races. Every race yields you points. The points of every race are combined, and at the end of the championship, the one with the largest amount of points wins.
Career: Here you'll create your own legend. You'll start off as a wild card with little or no teams believing in your potential. As you win races and qualification rounds, even outside of the career mode, you'll gain MXGP experience. When you gain this, you'll unlock new shirts and helmets and even new teams to join. The game has a trophy for hitting level 20, but if you want to unlock all the artwork, you'll have to achieve level 70. There is no shortage of content there. If you are successful at racing, your fanbase will grow and you can read their words of encouragement on your social feed in the game.
Time attack: A fairly straight forward mode, you pick out a track and try to get the best time on it. Your opponents are the other racers across the world. This mode is for those who really want to go for the best times and are into tweaking their bikes and their performances to the maximum of their abilities.
Multiplayer: Sometimes the AI doesn't cut it, and you want someone to race against and see if you are good enough to keep up under the immense strain, because being first might not seem that difficult, but it's staying first that'll prove the challenge.
My MXGP: is a shortcut to see the career and updates on your own created character, this way you don't have to start up the career but can check up on the social feed and calender straight from the start menu.
Races can be customised to fit your choice of duration or whether or not you want to play the qualifying rounds. If you want a quick match, you can go for the single race. A slightly longer version is the double race, and for a real endurance test, you can always jump into a racing weekend.
Conclusion
The fun thing about this game is that both novice and die hard motocross fans can jump in and get the hang of things. It's more about skill and persistence than it is about flooring it. It's accessible and something everyone can enjoy. However, it's lacking a playable tutorial and if you are new to the genre, you'll have to learn about the controls the hard way. MXGP is a game that sucks you in and keeps you immersed in the motocross world.