Super UFO Fighter Kicks off a Galactic Tournament July 14 on Switch, PC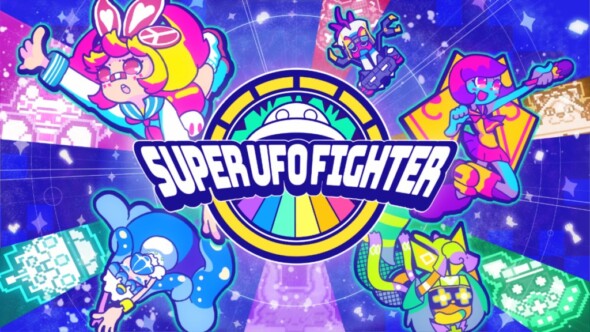 Super Ufo Fighter, the head-to-head party action game from Japanese developer VV-Labo and publisher Phoenixx, launches on Thursday, July 14, 2022, on Nintendo Switch and Steam for PC. It will be available for USD 11.99 with a limited 20% launch discount.
Enter the arena in a colorful world where competitive saucer pilots compete against each other for the Galactic Shwoop Master title. Help human girl Lulu find her way home in the flashy single-player story mode or play against your friends in the marvelous local and online multiplayer game mode. Battle in six colorful arenas, including Bubbletopia Palace and Corner Caboodle, each with different layouts and stage-specific elements, making every match a one-of-a-kind challenge. In every match, the goal is to smash open capsules to find items that can raise the enemy's goal or lower your own, then grab the target item, and fling it into the opponent's goal using the Shwoop Beam to score.
"We got so much great feedback from our appearances in our November showcases that motivated us to make Super UFO Fighter even better," said Taro Masuda, main programmer, and art director, VV-LABO. We're sorry you had to wait longer than you expected, but we're ready for you to enter our universe of colorful competition!"