Syberia: The World Before launch trailer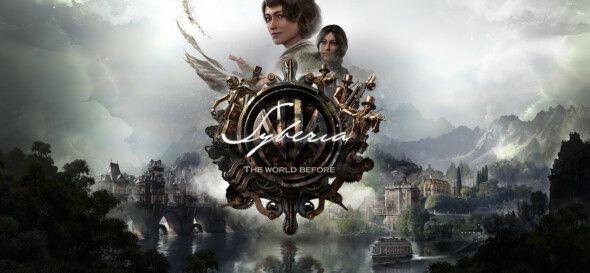 There are only a few days left of waiting until Syberia: The World Before officially launches on PC. Players can dive headfirst into the adventures of Kate Walker and Dana Roze.
Dana's story takes place in 1937 where she is a seventeen-year-old girl, beginning her career as a pianist. These plans are put in danger, however, when the fascist threat of the Brown Shadow starts to hang over Europe, marking the dawn of the Second World War.
Kate's story, on the other hand, takes place decades later in 2004, as she tries her best to survive in the salt mines where she is imprisoned. Suddenly, a tragic event takes place, propelling her into a new adventure in search of who she is.
Key features include:
Set off on an adventure across continents and through time. Play as both Kate Walker and Dana Roze as you get to the bottom of mysteries that have remained buried for too long.
Explore the fantastic and poetic world of Benoît Sokal, with its breathtaking sceneries and iconic characters.
Unveil a mysterious plot sprinkled with puzzles in the traditional Syberia fashion!
Discover two captivating stories with incredibly high stakes written by Benoît Sokal and Lucas Lagravette.
Allow yourself to be transported by the symphonic soundtrack composed by Inon Zur (Syberia 3, Fallout, Dragon Age, Prince of Persia).
Syberia: The World Before launches on PC via Steam, Epic Games, and GOG on March 18th, with a console launch scheduled for later this year. Interested in reading our reviews of the other titles? Check out our reviews of Syberia, Syberia 2 and Syberia 3.