The Ascent is coming to PlayStation in March and CyberWarrior DLC for Steam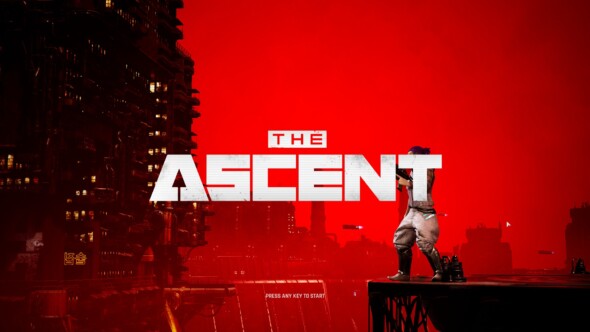 When indie studio Neon Giant released The Ascent on Steam and Xbox they could only dream of the success that the game would become. A cyberpunk action-shooter RPG that can be played either solo or with up to four people co-op has proven to be a formula for success.
Now thanks to its positive reception on the two platforms, the developers have decided together with publisher Curve Digital to release their game on the PlayStation 4 and 5. To celebrate the upcoming launch there will be a new DLC released together with the highly anticipated NewGame+ feature for Steam. In NewGame+ players are able to take on tougher enemies that shoot faster projectiles that are harder to dodge. To counter this, there are extra abilities, leveling is increased to 30 and weapons can be upgraded past MK10.
The CyberWarrior DLC pack has just been released on Steam and comes with two new weapons, seven pieces of armor, one new tactical, and three new weapon skins. This DLC is available at €4.99/ $4.99/ £3.99. You can now pre-order The Ascent on PlayStation and receive a pre-order bonus RPEG 33 energy-type rocket launcher in the console's signature blue. The Ascent is planned for release on March 24th.