The Best New AR and VR Puzzle Games in 2021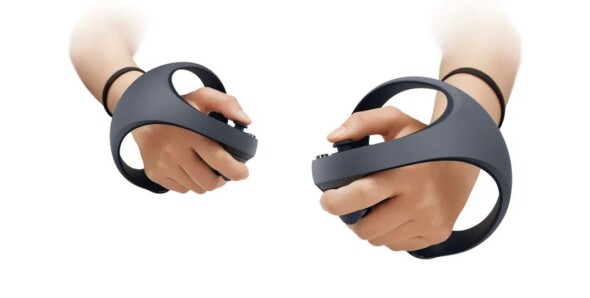 We would not be totally remiss to call 2020 the year of the puzzle. With so many people stuck at home and indoors during the long months of lockdown caused by the global coronavirus pandemic, jigsaw puzzle sales have skyrocketed.
The pandemic puzzle boom has led to millions of dollars of sales for puzzle manufacturers, and the surge in demand has boosted some puzzle company's sales by over 1000%. Some manufacturers have struggled to keep up with the sudden increase in demand, while others have branched out, finding more unique image sources to adorn their puzzle pieces.
The extent of the puzzle boom has reached far beyond the bounds of the flat, traditional jigsaw puzzle. 3D constructed puzzles have become ever more complex, and in the worlds of virtual and augmented reality, the puzzle boom is sparking new puzzle game innovations and hybrids. Multi-player puzzle games offer new ways for people to connect online during the pandemic, with top puzzle manufacturers releasing new puzzle-related apps and digital platforms.
In the coming months, we will see the release of a handful of new AR and VR- enhanced puzzle games. So let's take a look at a few of the best new puzzle games hitting the shelves these days, with our favorite classic AR-enhanced jigsaw puzzle included for good measure.
Puzzling Places, 3D Jigsaw Puzzle Game for PS VR
Set to release in winter of this year, Puzzling Places is a 3D jigsaw puzzle game that has users piece together 3D VR images of beautiful and unique locations from all over the world. Developed by Realities.io, Puzzling Places came about as a happy accident.
The research team at Realities.io developed specialized 3D scanning software to create 3D scans of real world locations that could then be explored through a VR interface, using Photogrammetry methods. Puzzling Places came about when one of the Photogrammetry models was jumbled, creating an accidental puzzle in the VR interface. The developers at Realities.io decided it would make a great puzzle for players to solve, and Puzzling Places was born. Players can choose from simple 50-piece puzzle options to more complex images broken into hundreds of distinct pieces.
Like a regular jigsaw puzzle, players click pieces together until they fit. Unlike a traditional jigsaw puzzle, each puzzle piece in a Puzzling Places puzzle is 3D, so it is designed with real world details, depth, and volume. It's like taking some little portions of the world and fitting them together until they match. As you solve the puzzle, you will hear an original soundscape unique to the particular landscape you are piecing together.
The game will be available in winter 2021 for Playstation VR.
Starcaller, Fast-Paced Puzzle Solving Game for PC VR
Starcaller was created as a labor of love. Its upcoming April 2 release on PC VR marks the first puzzle game creation available by the independent creative minds at Monarch Studio. The studio's founders are all former employees of a B2B studio, where they worked developing apps for VR. Starcaller was their passion project; they developed the game as a way to kickstart their new company.
Starcaller syncs with SteamVR headsets. The game has players work quickly to solve puzzles at lightning speeds, and includes 30 puzzles. Each puzzle is randomized, so every time you play the game, things will be different. You, the player, will play the role of the titular character, the "Starcaller", who has a quest to complete the "ritual to the stars". By solving a series of glowing, somewhat psychedelic VR puzzles, you will restore the temple walls of this mystical world and send fragments of falling stars back up into the night sky. It's definitely not your classic jigsaw puzzle, but this fast-paced rune-solving game will be the perfect game for puzzle fans who enjoy a mental challenge that bears some resemblance to the rites and runes vibe of Avatar.
The game will be available on Quest via App Lab soon after its initial PC VR release date.
Unbinary, Hand-painted VR Puzzle Game for PC VR
Developed by Ludact and arriving this week, Unbinary features completely hand-drawn comic book-style illustrations created inside Oculus Quill. This adventure puzzle game takes place in a dystopic universe, at a time in "future human history". You, the player, will be assessing a sarcastic, overconfident AI named Webby, who is on track to rule the world. The game sees you auditing Webby's trials and simulations, designed to test out her skills before she takes on global power.
One unique feature of Unbinary is that it allows players to put on different masks throughout gameplay, so how you look affects what you can do within the game world. This changeability is meant to mirror the underlying biases that exist everywhere in society, so players will have a truly thought-provoking immersive experience in the VR world.
The first two stages of the game launch this Friday, March 26, on Steam Early Access, but Unbinary will eventually include a total of seven planned stages.
Ravensburger AR-Enhanced Puzzles
For classic, traditional, 2D flat jigsaw puzzles, there is no better company out there than Ravensburger. Their puzzles are always well-made, their images are beautiful, playful, and wide-ranging, and they make fantastic puzzles at every level of difficulty and complexity. So when the company rolled out a new line of puzzles with augmented reality capabilities, we were thrilled.
The initial line of Ravensburger Augmented Reality puzzles came in four different images: Underwater Kingdom, Parisian City Scene, African Safari, and Norwegian Snow Adventure. These special edition images came packaged as the classic 1000-piece puzzles, but once completed, puzzlers could bring them to life by downloading a free AR app to accompany the flat puzzle. By pointing the App-enabled Iphone or Ipad at the completed puzzle, the puzzler could then go on an animated photo safari, go fishing for colorful deep sea fish in an AR image-matching game, or take a virtual tour of Paris.
For us, the Ravensburger AR-enhanced puzzles provide a great, classic hybrid of traditional puzzle assembling and a more immersive multi-sensory digital gameplay experience. The AR App is a great way to bring your finished puzzle to life, and allows you to revel in your 1000-piece accomplishment for just a little bit longer, in a new way.
Although somewhat harder to find these days, these classic AR-enhanced Ravensburger puzzles can still be found on Amazon and other online retailers.
Putting It Together
Part of the current pandemic puzzle boom is caused by people's desire to unplug. Assembling a jigsaw puzzle is less complicated than, say, reading a dense novel, but more challenging than say, watching the latest sitcom on TV. Puzzles provide an ideal form of indoor entertainment to help people unwind, relax, and stimulate their mind all at the same time.
Some of the VR puzzle games coming out these days offer a different kind of stimulation, one that more heavily emphasizes adventure, epic quests, and future dystopias, but for those puzzlers ready to take their challenge-solving minds to the next level of immersive engagement, these games will hit the sweet spot. As AR and VR game developers continue to hop on the puzzle bandwagon, we are excited to see what kinds of immersive puzzling will roll out next.