Follow
Genre: Episodic adventure, RPG
Developer: Big Bad Wolf
Publisher; Focus Home Interactive
Platforms: PC, Xbox One, PS4
Tested on: PC
The Council Episode 2: Hide and Seek – Review
Good: Combination of puzzles and investigation
Bad: More lag spikes
User Score
7.0
(1 votes)
After the cat-and-mouse game from the first episode, The Council is back for another round of searching fun. In the second episode, called 'Hide and Seek', you'll be back in the shoes of our good ol' pal Louis and his search of his missing mother. The thing is, the plot seems to thicken with every step you take, so keep your eyes peeled.
With the first chapter setting up the stage, the second one is starting with a bang. Previously, we were able to get some leads about the whereabouts of your mother and the secrets of your fellow guests. Of course, your choices had their influences on the story and they show now too. At the beginning of the second episode, you're greeted by the lord of the house, Lord Mortimer himself. He doesn't bring the brightest news though as a terrible event has occurred. The rest of the episode revolves around finding out the truth and the pursuit to find your lost mother.
This episode is shorter as the previous installment and it does seem to have more puzzles compared to the first chapter. For example, you have to find your way into a secret room, which will definitely give you a headache now and then. There are some choices to be made though, so it's best to stay vigilant and think about the consequences of your actions. The visuals are getting rather explicit at times, especially when you're investigating the tragedy. Everything just seems to be a bit darker and you might stick your nose in certain shady businesses, so be prepared for that.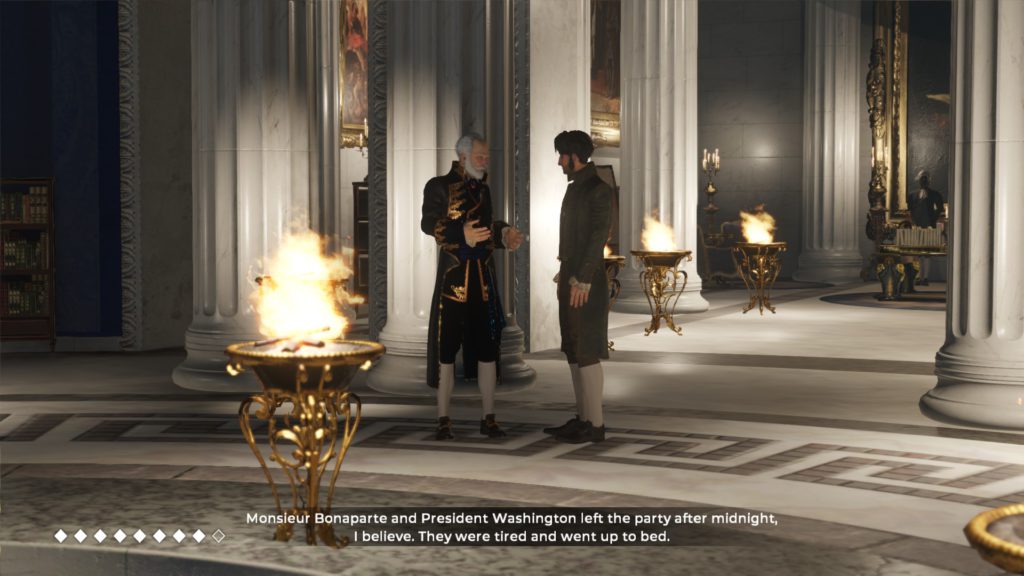 One small remark is that there were quite some lag issues now and then, probably related to the different choices you already made and what path the story has to follow. This sometimes has its effects as some timers were already counting down while you didn't have the chance yet to check the different options. Hopefully this doesn't become any worse with the upcoming chapters.
Conclusion
The first episode of The Council left you with a feeling for more and the second chapter doesn't let you down. Yes, there are more puzzles integrated, but the investigating part is still a big chunk of the game and the unexpected plot twist at the beginning is a nice boost to dive into the story yet again. The same can be said for the ending of this episode, but that is something for you to discover.
The Council Episode 2: Hide and Seek - Review

,