Follow
Genre: Drama, Crime, Mystery
Distributor: Warner Bros. Entertainment Inc.
Episodes: 22
Duration: 43 min. (per episode)
The Mentalist: Season 6 (DVD) – Series Review
Good: Red John conclusion, a lot of exciting episodes, good finale
Bad: Pace goes from very fast to pretty slow, some cast members don't have a lot of screen time
User Score
8.3
(3 votes)
Someone who can read your mind or tell you in an instant what your deepest wishes and biggest fears are. Sounds like a creep? Well, normally it would but in case of Patrick Jane, the opposite is true. Jane is one of the most likeable mentalists you'll ever encounter and it's thanks to him that the series 'The Mentalist' has been such a success. We've arrived at season 6 already and you don't need to worry. Jane and his team are back and better than ever.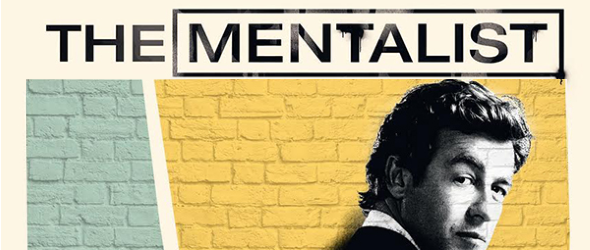 Patrick Jane and Lisbon have been working on their list of 'Red John suspects'. The hunt for the dreaded serial killer (who killed Jane's family in cold blood) knows a well thought out climax. Of course, not all exciting Red John related things are featured in only one episode. It takes a bit of time and to create a nice buildup, there're a good number of general cases throughout the manhunt. The cases are very diverse and although some are a bit more interesting than others, none of them is tedious. Eventually, the storyline around Red John and Patrick Jane comes to a closure and then we see the series make a time jump of two years. The events after Red John are certainly interesting as well but sometimes you miss the tension of the hunter being hunted. There's no immediate threat except for some attacks on CBI agents. It might've been better to make the revealing of Red John a season finale. Although the finale is pretty good and satisfying, it misses a bit of that intense feeling of 'now it's really going down!'
As you've probably already guessed by reading through the previous paragraph, the pace is a rather fast one in the Red John storyline while the cases after are a bit more relaxed. It feels a bit weird to get in on the action right off the bat but in fact, it's pretty awesome as well. I couldn't think of a better way to attract a new audience or to set the tone for the whole season. The series builds up nicely to the confrontation between Jane and Red John and after the jump into the future, it's time to get back in business and solve some of the most mysterious cases. Although there're some very tense episodes, you probably won't experience the same vibe as in the first few episodes but that's okay. Season 6 knows a pretty good ending with some satisfying events and in the end, that's all what matters.
The cast is as strong in its performances as ever and this really adds to the overall quality of the already great series. Simon Baker makes for a great mentalist and he just has the charisma to make the character Patrick Jane work as it should. Often enough, you will laugh at his silly way of talking to Lisbon or his incredible clever mind while solving cases. Without a doubt, Baker is the star of the show. Of course, this doesn't mean that the other actors and actresses are below standard, quite the opposite in fact. Robin Tunney (Lisbon) forms a great duo with Baker and she too has some witty comments at the ready throughout the show. Tim Kang is fabulous at portraying the stiff, very reserved and cool guy Kimball Cho and it's hard not to take a liking to him as, although he's not a care bear, he obviously cares a lot about his teammates. Owain Yeoman (Rigsby) and Amanda Righetti (Van Pelt) are great like always but it's a bit of shame we see a lot less from them after the Red John situation. Story wise, the absence of the couple is justified but it's still a pity. Luckily, when they do have some screen time, they make it worth the wait.
The Mentalist season 6 doesn't feature a lot of extras on the discs but nonetheless, we like to give you a heads-up. First of all, like almost any series, you'll have the opportunity to watch some unaired scenes. Personally, I like watching those so if you've got some time to spare, be sure to give it a shot. The second extra has a bit more to it as series creator Bruno Heller and other crew/cast members talk about the mysterious person Red John and his feud with Patrick Jane. We get a lot more insight in both characters and here, the makers also talk about their choice to finally put an end to the storyline. Very interesting to watch so be sure to check it out!
Conclusion
The Mentalist season 6 finally brings a conclusion to the endless hunt for the serial killer Red John and it's a very satisfying one at that. Although it might feel a bit weird at first that one of the most important events happens right from the start, it never bothers too much. Simon Baker plays his role splendidly and knows how to charm the public. Overall, another great season for The Mentalist.
The Mentalist: Season 6 (DVD) - Series Review

,