Acer will release first notebook with curved screen this quarter
Many gamers have already been waiting for this, but finally Acer announced that the Predator 21 X will be released this quarter. This will be the first notebook ever with a curved screen. It doesn't stop there though. The 21 X has a screen of 21 inch that offers a resolution 2560×1090 pixels and has a 120Hz refresh rate. With its G-Sync support it should eliminate quite some visual artifacts to make the image shown even better looking.
It's not just the screen that makes the Predator 21 X unique. Under the hood this proves to be a powerful machine too. The 21 X has the 7th-gen Intel Core i7-7820HK Kaby Lake processor with 8 times 2.9 GHz. This processor will be paired with 2(!) GeForce GTX 1080 GPUs in SLI configuration. The 21 X will also have 64GB of RAM. There is room for 5 storage drives, a 1TB HDD and four 512GB SSDs, however it's unknown how many will actually be bundled with the notebook.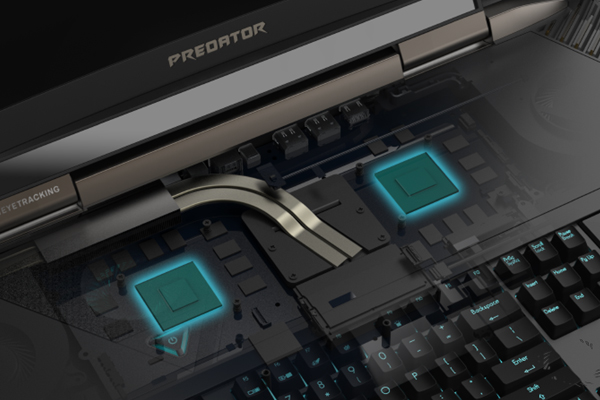 The Predator 21 X will have a full-sized mechanical keyboard with Cherry MX Brown key switches. The numeric keypad can be flipped over to give you a precision touchpad.  Furthermore it has four speakers and two subwoofers. All this will be powered by 2 power supplies and cooled with five system fans and nine heat pipes.
For this powerhouse you will have to dig deep in your wallet though. The monster of a notebook will be priced at €9.999, or $9.000 in the United States.