Follow
Genre: /
Developer: Antec
Publisher: Antec
Platform: Mobile
Antec Mobile Products PowerUp 6200 – Hardware Review
Good: Easy to use, A lot of power (battery life)
Bad: Perhaps a second normal USB-port for output could have been nice
User Score
8.6
(9 votes)
A few days ago we discussed Antec's PowerUp Slim 2200, which proved to be a useful small gimmick to make sure your smartphone would survive the entire day. Of course, 50% extra battery life is only useful for those who have slightly longer days but it's easy to say that there are many more people that 'live and work' on their smartphone. For those who tend to consume the battery life of their smarthpone to rapidly, Antec might have a more powerful solution, namely the PowerUp 6200. We were lucky enough to test it and thanks to that, we are able to present you with our opinion.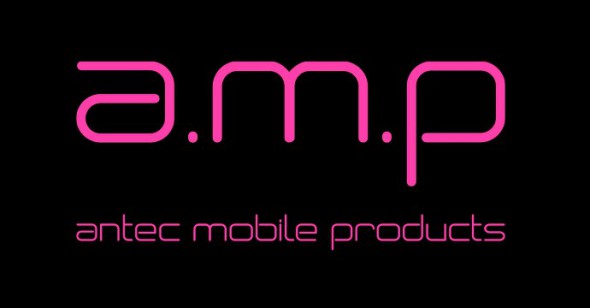 Design
It's easy to see that the PowerUp 6200 is less of a designer piece than the PowerUp Slim 2200. Nonetheless even with the simple appearance it gets the job done. The device itself looks like one of those older batteries that used to go in one of your favorite RC cars as a kid (or adult).
Overall the device looks quite simple with its monotone exterior with no distinct extra features, except for a button on the top and some LED lights. That's pretty much it.
Comfort
As for comfort, the PowerUp 6200 proves to be both practical and really simple to use. The only button on the device turns the power on and after that you're pretty much good to go.
Other than that, there are only two ports on the device. A Micro-USB port, to charge the powerbank and a normal USB port to charge your mobile phone.
Specs
• Lightweight
• LED Power Indicator
• 6200 mAh Japanese Li-Ion Battery
• Automatically shuts off when device is fully charged
• Overcharging, Discharge, Over current, Short circuit and Over temperature protection
Overview
Compared to the PowerUp Slim 2200, the PowerUp 6200 is truly a 'beast' when it comes to its raw power. You'll be able to charge up your smartphone two to three times, depending on the model and battery type.
Again, to get started you will need to connect the PowerUp 6200 to your PC with a USB to Micro-USB cable. When connected, the device will start to charge promptly but it tends to take a few hours for the device to fully charge. So it's best to charge it the day before you're planning to use it, instead of right before going to bed.
On the other side of the device you will find one normal USB port, which is used to charge up your smartphone (or other device). When connecting the device you wish the charge, the PowerUp 6200 will immediately start working (after turning it on) until your device is charged or the powerbank's battery runs dry.
When the device that the PowerUp 6200 is supposed to charge is fully charged, Antec's powerbank will quickly turn itself off. Also, if you would accidently press the power button of the PowerUp 6200, it will still turn off when it's not charging any device. A great safety feature if you have the device lying loosely in your backpack.
The device itself has four LED lights, in order to show you how much battery life the PowerUp 6200 has left. Certainly an appreciated feature to know when it's time to recharge the powerbank.
Conclusion
Antec made sure that they did not offer their customers a light powerbank but also a more powerful solution. The PowerUp 6200 may look like a simple device but it actually 'packs' a lot of power. With its simple to use features, you'll be good to go in mere moments. Personally, overall the appearance may be a tad less than the PowerUp Slim 2200, the overall package is a tad more satisfying – seeing you won't run out of power anytime soon.
Antec Mobile Products PowerUp 6200 - Hardware Review

,