Follow
Genre: /
Developer: Antec
Publisher: Antec
Platform: Mobile
Antec Mobile Products PowerUp Slim 2200 – Hardware Review
Good: Slim, Design, Easy to use
Bad: Not that much power
User Score
8.8
(10 votes)
We've had some of Antec's Mobile Products appear on the site earlier but mainly along the lines of Bluetooth headsets and speakers. Many of you may not know that Antec also has a small selection of powerbanks in order to increase the performance of your mobile phones. Thanks to Antec, we were able to check out the A.M.P. PowerUp Slim 2200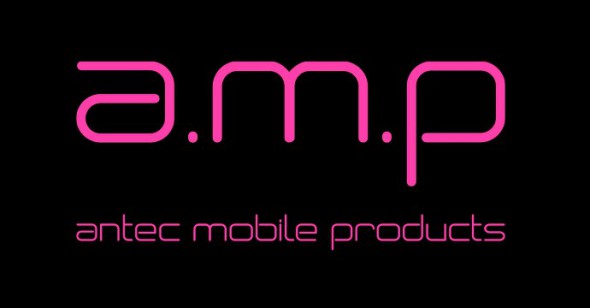 Design
As far as design goes, the PowerUp Slim 2200 looks quite simple, seeing it's only a small flat box with a few ports and buttons on it. The contrast of the white and blue-ish color make the device look like a small designer piece that will not really stand out, when you have it lying around. (Note: There are many more colors to choose from.)
Comfort
Even though the device may be simple looking, there are a few features that can be considered as actual comfort features.
The PowerUp Slim has only two buttons, namely a power button and a battery button. These buttons are easy to recognize and are easily accessible. Sadly, you tend to press the power button from time to time, when removing one of the USB plugs from the device.
Other than the buttons, the device has one Micro-USB port and two normal USB ports. The first one is used to charge up the device, whilst the normal ports are used for output.
Add a weight of roughly 90 grams to the equation and you'll have yourself a simple and light device.
Specs
Rapid Charge
Industrial Grade Protection
LED Power Indicator
Light Weight
Slim
2200 mAh Li-Polymer Battery
Over Charging and Discharge protection
Overview
Antec's small powerbank is primarily used as a small backup to get your smartphone or other small usb devices through the course of the day. Seeing it's only a 2200 mAh Li-Polymer Battery, you will be able to recharge roughly 50% of the battery of your smartphone.
To get started, you will need to hook up the PowerUp Slim 2200 to your PC for it to charge. The device itself will charge quite rapidly but it will discharge at pretty much at the same rate. You'll simply have to connect a USB to Micro-USB cable to the device and it will charge promptly.
When the device is charged, you'll be able to connect two devices at the same time to Antec's small device. Which gives you the chance to charge two of your gadgets at the same time but of course, this means you'll be able to provide both devices with only about 25% of extra power (in case you're charging two smartphones).
If you happen to leave the battery powered on after using it, it will automatically power off when it stays inactive for too long. All in all a fun feature if you don't want to face any unpleasant surprises and realize your battery has already run dry, before actually using it.
The device itself has six LED lights on it, which indicate if the device is charging, powered on or they can also show the status of the battery, by pressing the battery button. When doing so, the first four LED lights will light up and thus indicate how much battery life the powerbank has left. A pretty simple to read indicator but it might be confusing for some users, seeing the power on and charging LEDs are right next to the ones that show you the battery life of the device.
Conclusion
If you're on the road a lot and don't have a power supply nearby and you often run out of power right before the day ends, the PowerUp Slim 2200 might prove to be a valuable asset to your supply of day-to-day items. Antec's Mobile Product proves to be easy to use and it will be good to go quite rapidly. Simply put: A fun item for a little bit of extra power, nothing more, nothing less.
Antec Mobile Products PowerUp Slim 2200 - Hardware Review

,